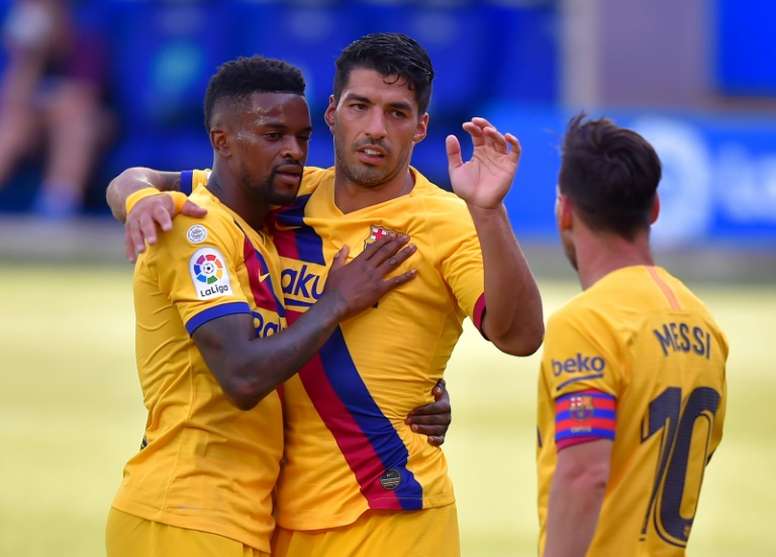 Barca finalising renewal of Semedo until 2025
Nélson Semedo's situation at FC Barcelona has radically changed in a matter of months. Although he seemed destined to be a bargaining chip, the full-back is reportedly very close to assuring his continuity at the Camp Nou.
'Mundo Deportivo' published on Sunday that the Barcelona board are in "advanced" negotiations to renew Semedo until 2025. A real coup de grâce by Mendes, who also seemed determined to find a way out for him weeks ago.
Barca considered putting Semedo in the deal for Pjanic, but it was finally Arthur that entered in it, and he didn't fit either in a swap with Manchester City with Joao Cancelo. After that, the club began to consider extending his contract and, after the initial no from his agent, now the positions are very close.
Nélson Semedo signed for Barca in 2017 from Benfica for 35 million euros and signed until June 2022; a deal that would now be extended by three more fixed seasons, although the figures involved in the deal haven't emerged.
It is clear that the Portuguese would see his salary and release clause improved, which is currently 100 million euros. After moments of doubt because of him being a sub, Semedo now wants to stay and the club see the moment when the player signs the deal near.