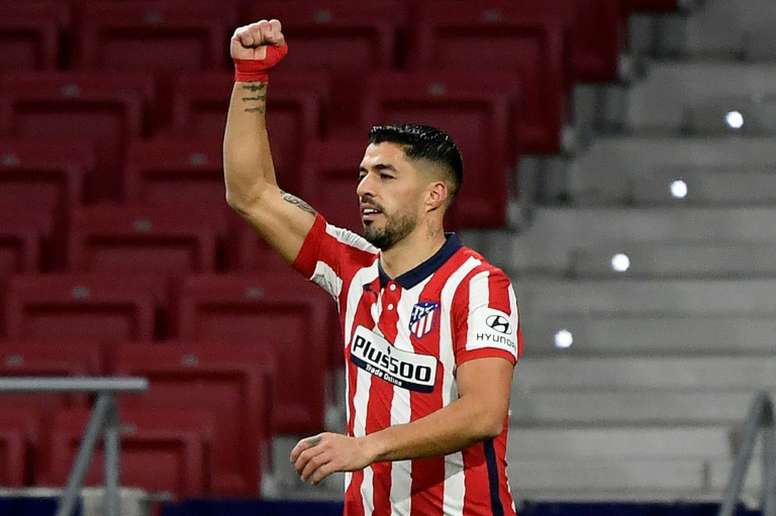 "Barca didn't treat Suarez well and he must be laughing his head off"
Former footballer Dimitar Berbatov is back with his weekly analysis for 'Betfair'. The fact he has become the Bulgaria assistant coach has not prevented him from following all the developments across football. Now he has talked about Luis Suarez.
"Luis Suarez is a genius. Look, look how Atletico Madrid are going in the table. Seven points clear of second with two games in hand. Suarez must be laughing his head off right now," Berbatov said while criticising his Barcelona departure
"I'm very happy about how things are going for him because he wasn't treated well at Barcelona, not for someone who is one of the most relevant players in recent history. Barcelona were disrespectful to him and now they are paying the price for letting Suarez go. I'm sure Suarez won't have any regrets on leaving seeing how much he is enjoying at Atletico."
The Bulgarian recalled Luis Suarez's time in the Premier League. Then, both coincided on the pitch. "When you played against him, he was bullying defenders, he was messing them around and using his aggressiveness, It's true that sometimes he overstepped the mark."
On a different topic, Berbatov also spoke about Hazard and Bale. On the former, he said that he only needs to be fit to get back to his best: "At Chelsea, he was brilliant, almost a genius. He needs to score goals and get back to his best version and he only need to be fit and in form, with confidence."
Berbatov finished off talking about Bale, a regular on the bench for Berbatov's old club Spurs: "I thought he'd have more impact on Tottenham's play and Mourinho probably thought that as well. I'm sure Bale himself isn't happy. We'll see whether Mourinho gives him more opportunites, but he won't mbe given those minutes just like that."