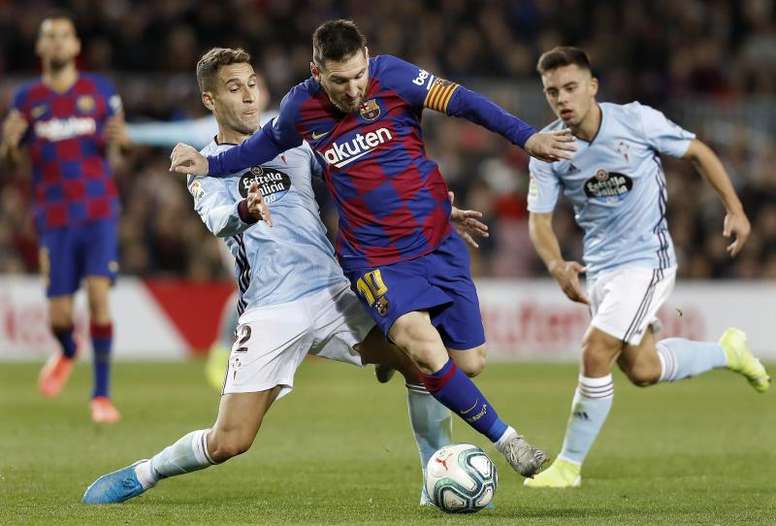 "Barca are struggling; Madrid had less rest and look..."
COVID-19 has forced the season to be played in a very short period of time. This has made teams have to play every 72 hours.
"In the end, everyone gets pretty much the same rest. I think some managers should think more about their ability to train...", Javier Tebas said outspokenly to 'Europa Press'.
He doesn't understand a lot of the complaints he has heard lately. "It's fashionable to protest everything. Many try to justify a sporting failure with rests and match times", he opined.
He put Barca and Madrid's case as an example. "It seems that Barca were the ones that had more rest, or that was said, and they are the ones that are struggling more. They said that Madrid had less and look... We are reaching the absurd".
"They would have to play all the games on the same day and at the same time. So, many of those who are now complaining would earn a third of what they're earning right now", Tebas continued criticising.
He also left a message for Espanyol, who protested about the time for their match against Eibar at 14:00 CET. "I don't know which agencies Espanyol are dealing with, we are guided by the Spanish Agency of Meteorology (AEMET). Maybe there is a special microclimate in Cornellà, there in their stadium..." he said. "There are days left, maybe the circumstances change. We'll wait for the date to get closer and we'll see", he continued.
Tebas also want to make clear that there will be no fans in the stands. "It's not a priority. We have a protocol, and we don't want crowds. Let's not kid ourselves... there could be a new outbreak", he explained cautiously.
Lastly, he spoke about Griezmann's situation: "I hope he continues at Barcelona. I do not know the internal issues of Barcelona, but he is a fantastic player and I want him in La Liga".