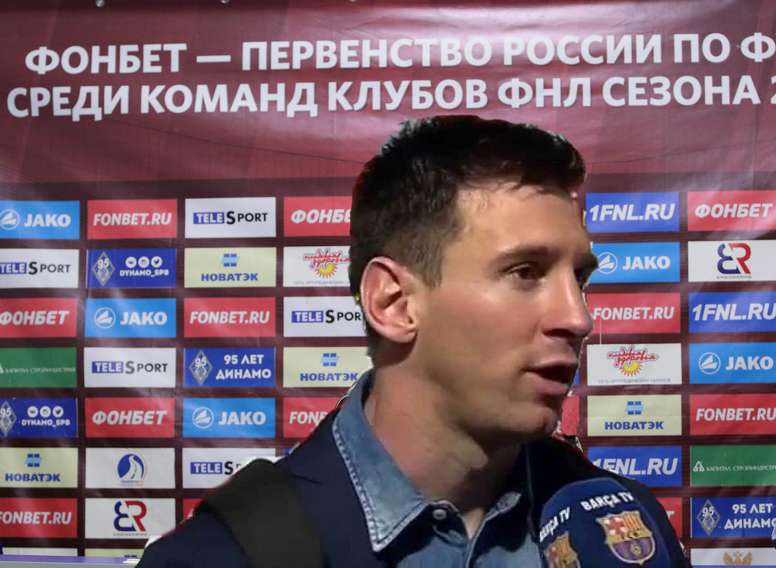 Barca and Messi receive invitation to Russian league
This is case with FC Yenisey in the Russian league, who proposed to Barcelona to join their competition.
"We already know that Barcelona might need to change leagues, so we invite you to play in the best league in the world - the FNL!", the club said on Twitter.
Узнали, что "Барселона" может сменить чемпионат, поэтому приглашаем её для участия в лучшей футбольной лиге мира — ФНЛ!#вФНЛништяк pic.twitter.com/daWClimswb

— ФК «Енисей» (@FCEnisey) October 2, 2017
But they weren't the only ones to get involved. The Russian Football National League (FNL) joined in with the plea and posted on Twitter a picture of Messi speaking in a media zone in Russia.
Не возражаем. pic.twitter.com/qeFwb3RXi8

— ФНЛ (@FNLeague) October 2, 2017
Josep Maria Bartomeu, the Barca president, spoke to the media yesterday after the club's emergency meeting and he didn't rule out the Catalan side moving to another league. He confirmed that, in the case of independence, the club and its partners would decide which competition they would play in.