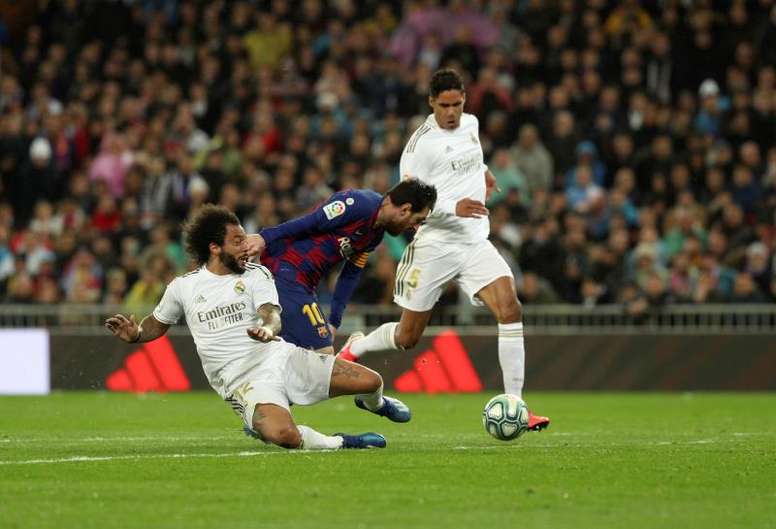 Barca and Madrid, the teams most harmed by COVID-19
The economic crisis derived from COVID-19 health one has had grave consequences on football clubs. The multimillion-dollar business has been shaken and had a negative effect on all clubs.
A report from 'Deutsche Bank' published by 'Palco 23' assures that Barcelona and Real Madrid are the football clubs that have missed out on the most money due to the pandemic that has paralysed the whole planet.
Football clubs would stop earning between 13% and 30% of the total that they had budgeted for this season, which means a big gap in the coffers.
According to the study, Barca are the most affected. The team led by Josep Maria Bartomeu would lose out on between 120 and 160 euros, as long as the season doesn't resume.
Real Madrid, for their part, are 2nd in the list with regards to most affected clubs. Los Blancos would miss out on between 100 and 230 million euros this season.
Further behind are teams such as Manchester United, between 90 and 215 million euros, and PSG, with the season already over and who could lose out on 195 million euros.
The ranking is completed by Manchester City and Liverpool (between 75 and 185), Tottenham (between 60 and 160), and Juventus (between 65 and 140). Bayern Munich are also there, but their season has already resumed.
All of this money could start to be recovered within two seasons, although it will depend on when fans can return to stadiums.
On the more optimistic side, according to the aforementioned source, between 4 and 13% could be lost, mainly due to the economic crisis of the sponsors and the lack of fans. In the most pessimistic, between 27 and 48%.
It would be in the 2021-22 campaign when football clubs could recover from the economic crisis that has hit not only sport, but all of society in general.