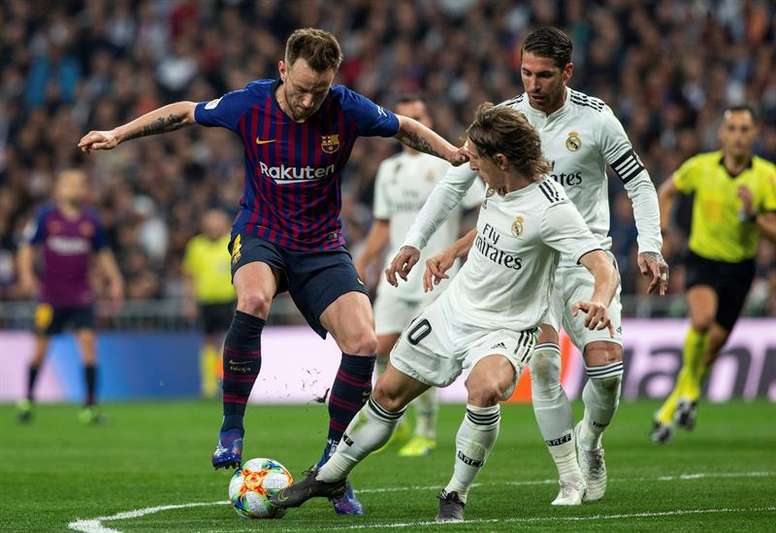 Barca and Madrid reject the 'Clásico' being played at Bernabéu
According to 'Marca', Real Madrid and Barcelona are against the idea of playing the next 'Clásico' on 26th October at the Santiago Bernabéu and want it to remain at the Camp Nou, like was originally planned, despite the planned protests.
In this regard, the aforementioned source say that Barca think there are no reasons to change the match calendar and assure that the protests that day will not reach the same level of tension as 1st October 2018.
Furthermore, Real Madrid are also against the change of venue. However, Real would be willing to postpone the match if safety is not guaranteed.
Both clubs have until Monday to present arguments, but, even so, according to the newspaper 'MARCA', the decision is not in their hands and the change of stadium could be given even if they reject it like they are doing.
In the meantime, the postponement would have some consequences for TV companies. If this is the solution, the 'Clásico' would be played during the week, and thus, could lose a lot of viewers.