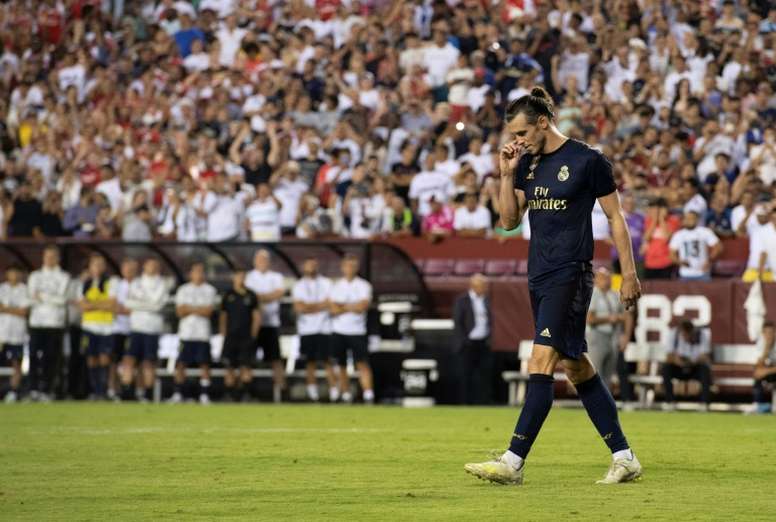 Bale's entourage are worried about his uncertain future in Madrid
The ones closest to him believe that the relationship between Bale and Zidane is not going to change. "Start from scratch? His situation at Real Madrid has not changed and will never change", said a member of the Welshman's entourage to AS.
According to this media, everything remains the same as far as Bale is concerned. There has reportedly been no meeting between the club and the player to address the ongoing issue.
What surprised Bale's closest the most was Madrid's call-up for the match against Roma. They do not believe that it is a strategy to try to sell him. "If Madrid wants to show him out to the world to sell him? I do not think so," were the exact words of the source close to the striker.
The fact that Bale was on Zidane's squad list could be a symptom that he will continue at Real Madrid. "I count on those who are here, and knowing he is, I can count on him as well. Everything can change until the end of the market," said the Frenchman after the match against Roma.
Gareth Bale's entourage, however, prefers not to talk about it. They consider that the situation has not changed, that Zidane has no place for the Welshman in his team and that it will all remain the same...