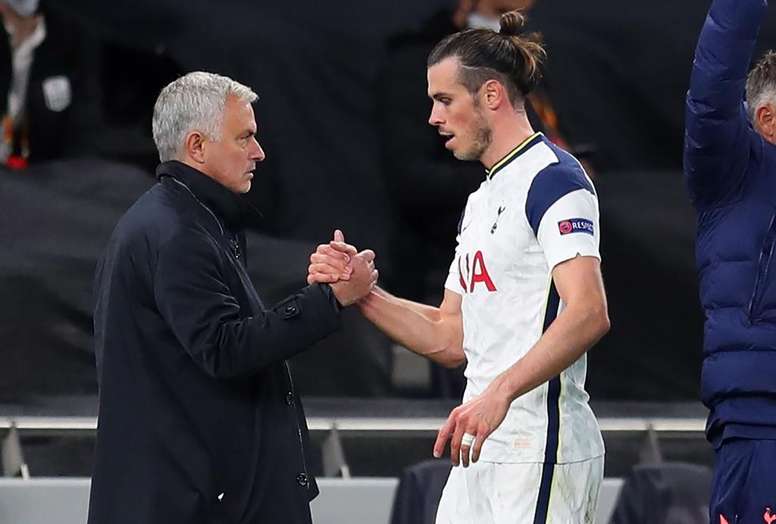 "Bale is no longer the same player, but neither is Cristiano and Messi"
José Mourinho is calming down in the wake of Tottenham's defeat by Antwerp. This Friday, the Portuguese spoke to the press again and dealt with an issue that is equally topical, namely Gareth Bale.
The Welshman played his third match with Tottenham, his second in the Europa League, and played an hour again. Mourinho made sure that Bale, who has not yet been able to make an impact with the spurs, returned to the fold. In fact, he has neither scored nor provided any assists.
But Mourinho is asking for patience with his protégé. This Friday he was again in front of the press and was questioned about the performance of Gareth Bale, who was defended by the Portuguese at all costs despite recognizing that he has little in common with the top-level footballer who left in 2013.
"Seven years is a long, long, long gap," the manager said. "So which player in the world is the same as he was seven years ago? Sometimes they're not better or worse, they're just different players."
"For example, you look to [Cristiano] Ronaldo and [Lionel] Messi and compare them with seven years ago. They play in different areas, different positions. They transform their qualities to try and explore their qualities in other responsibilities in the tactical system of their teams. I think it happens with the majority of the players, so for sure he is a different player."
"Every word that I told [on Wednesday] I believe in them because he is working very, very hard," Mourinho said. "He is improving."