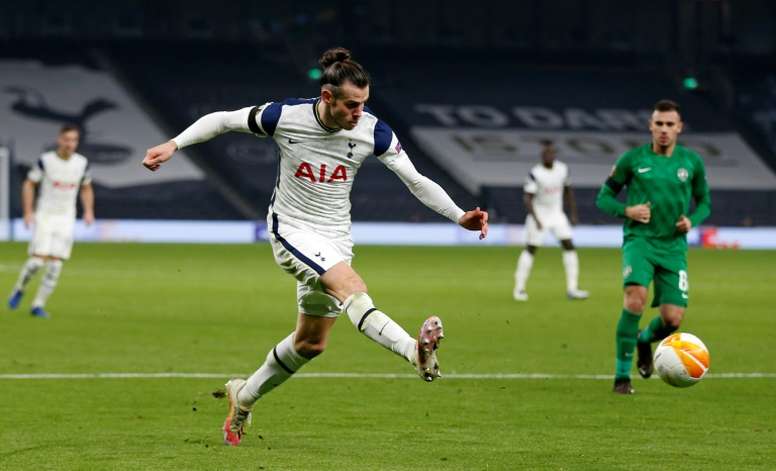 Bale has not completed a club match since January
José Mourinho always said he had a plan for Gareth Bale. The Welshman arrived injured at Tottenham Hotspur but the truth is that four months later, he is still not 100%.
For the moment, and despite the fact that he also suffered some physical problems, Mourinho's starting trio is Heung-min Son, Harry Kane and Steven Bergwijn. Bale, meanwhile, has capped as many games as he has missed.
The striker, on loan from Real Madrid, has played 368 minutes for Tottenham so far, in seven matches, five of which he has played since the start. However, he has not yet been able to complete any of them.
This is important because Gareth Bale has not played a full 90 minutes in a club match since last January 4, in the victory of Real Madrid by 0-3 against Getafe. Then came the Cup match with Unionistas, where he scored his last goal as a Madrid player, got injured and started his last ordeal.
With Wales he has completed two matches, against Bulgaria in September and against Ireland on the 15th of November. Then he played an hour against Finland and in his return with Tottenham after this last international window, he only had 67 minutes against Ludogorets. Against City and Chelsea, two key matches, he did not participate.
However, Bale's body language this past weekend showed no anger or concern. The Welshman was seen chatting quietly with Ben Davies on the bench and smiling as he warmed up on the sidelines, although he did not enter the field. For the moment, although he is not yet 100% and Tottenham are still waiting for him, the striker seems to have everything under control.