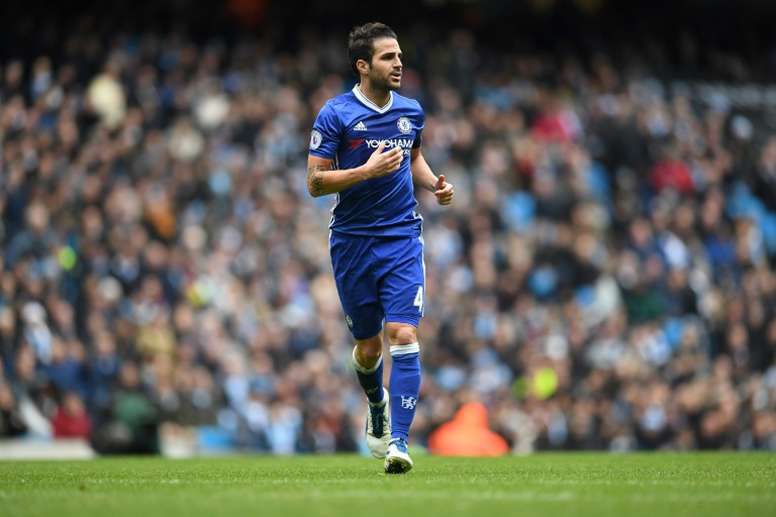 Azpilicueta urges Chelsea to keep Fabregas
Fabregas has been on the fringes of the Chelsea team this season, starting just two Premier League games, with Antonio Conte preferring a central midfield partnership of N'Golo Kante and Nemanja Matic.
Despite the Spain international's lack of playing time, Fabregas' club and international team-mate, Cesar Azpilicueta, has urged the Blues to keep the former Arsenal and Barcelona midfielder, labelling him as a "game changer".
"To have a player like him at the club is really important. We know his qualities - he is a game changer," Azpilicueta told the 'Evening Standard'.
"The passes he did during the win against Manchester City were amazing. He provided the assist for the goal which got us back into the game - Diego scored a very good goal. Not a lot of players can do that kind of pass.
"I have seen him do things like that for years, with Spain as well. The skill that he has is very special. He can see passes before anyone else and is so accurate from such a long distance. Obviously, it is a really difficult thing to do and for others to stop".
Azilicueta is also confident that Fabregas is happy at Chelsea and wants to stay based on what he sees in training.
"Does he want to stay? He shows that in every training session and in the games in which he's played. There is no doubt about it. When some players are not playing, there is always a bit of speculation.
"But Cesc has shown really good commitment, great spirit in training and in every game, when he has played and when he hasn't. I think we will have him [for a long time yet]".