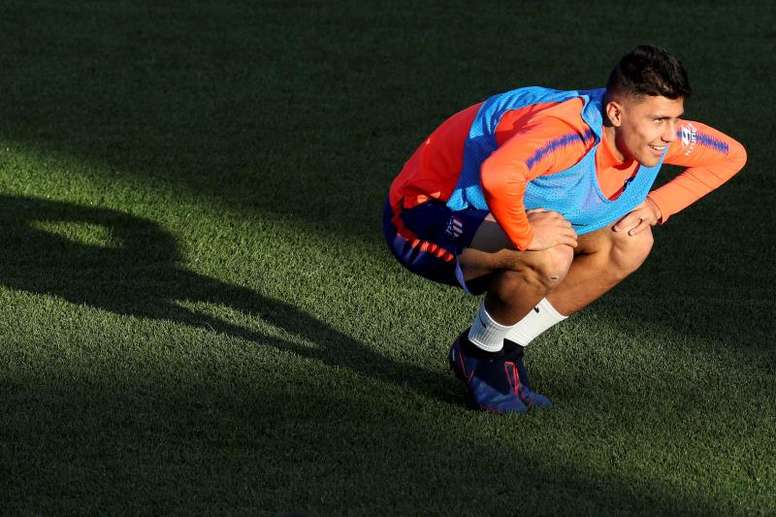 "Atletico is my home and I need to be where I am loved"
There are many offers for Rodrigo on the table, his future is still in up in the air, and the footballer has analyzed his options in a statement to 'El Partido de la Una' of 'Onda Madrid'.
"From 0 to 10, I give a 10 to my season in Atlético. I've been very happy this year. It's my home. It's where I've always wanted to be. I have a contract, but it's true that I'm young and I can't control what comes," Rodrigo said.
In addition, the midfielder wanted to emphasize that he is comfortable and happy in the ranks of the team. "I need to be in a comfortable and beloved place. The economic is not the most important thing."
"I want to be where they let me grow. El Cholo told me to stay and I'm happy about it," he concluded.