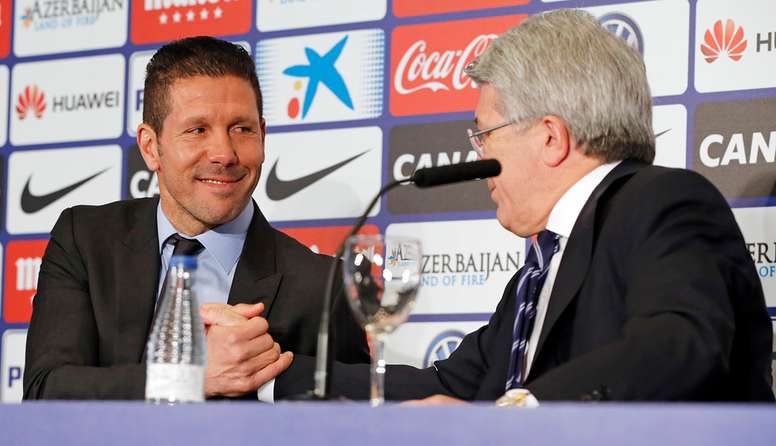 Atletico: 'Griezmann and Simeone aren't leaving'
Ahead of Atletico's Europa League final with Marseille on Wednesday night, Cerezo has been talking to various media outlets about the match and the situation regarding Simeone and Griezmann's futures.
He started by reviewing the season: "Inauguration of the new stadium, second in La Liga and with a bit of luck, winning a European Championship".
Turning his attention to the final, the president hoped that it would be a perfect send-off for departing Fernando Torres, even suggesting that he could lift the trophy.
Cerezo argued: "The cup is going to be lifted by Atletico's captain, which will be Gabi. I am convinced though that any Atletico player will be happy for Fernando to lift the trophy".
In addition to Torres, Cerezo also addressed mounting speculation about Simeone and Griezmann.
"[They] aren't going to leave," he told 'Onda Certo' and Radio Marca's 'El Transistor' programme whilst also revealing that Real Madrid president Florentino Perez had wished them luck in the final.
"Florentino called to wish me good luck and he said we'll see each other in the UEFA Super Cup," the president stated.