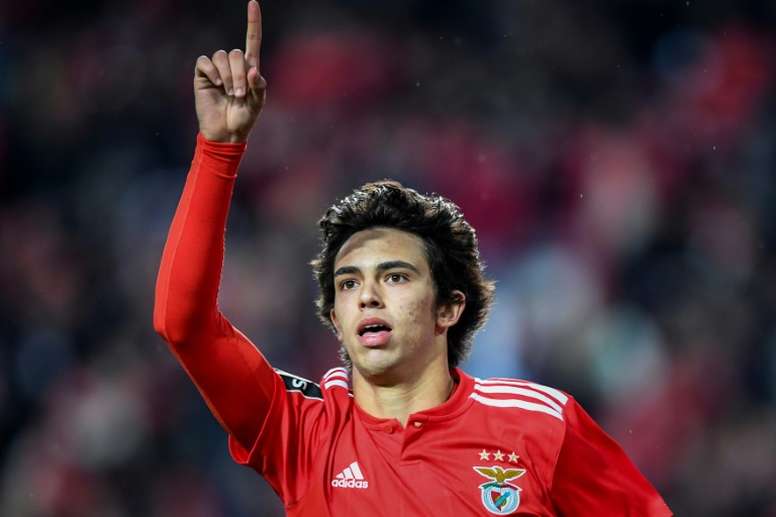 Atletico equal offer from City for Joao Felix
Six million euros per campaign is the offer that Atletico Madrid plans to give to Joao Felix, the great Portuguese talent who is sought after by all the major European clubs, but above all, by Manchester City who could pay his 120 million release clause.
When it seemed that the English champions had taken the lead, 'Mundo Deportivo' said that Joao Felix was "very excited" by the prospect of joining Atletico. At the Wanda Metropolitano they hope that Diego Simeone can convince the Benfica player, in what would be a major coup for an Atletico side who are re building following the confirmed exits of Antoine Griezmann, Diego Godin and Lucas Hernandez.
Once Griezmann's sale is sorted, Atletico will have serious money to spend, Lucas Hernandez has already departed for 80 million euros, and Griezmann's release clause is reportedly 120 million.
It is entirely possible with City pursuing the Portuguese starlet, that Atletico would have to pay the full 120 million and reinvest all the money they receive from Griezmann's sale into Felix.
Take into account that Griezmann earned an astonishing 23 million euros last season, and Atletico are in a very healthy position financially, paying both the fee and wages for the young Portuguese star is no problem for the La Liga runners up.
The Portuguese media have speculated that Atletico have already offered 60 million plus add ons for Felix, but that benfica would like more, although the inclusion of Angel Correa in any deal could convince the Portuguese champions.