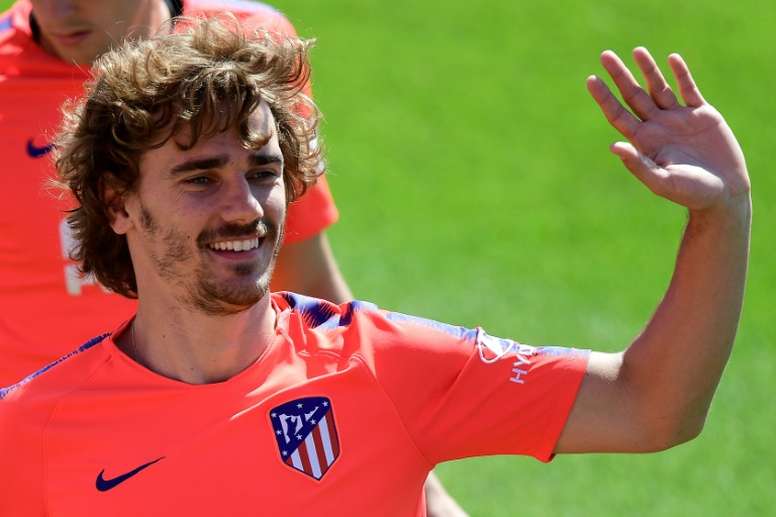 "Atletico asked me to say goodbye in a video"
"I tried to leave in the best way possible. I did it in the way Atletico told me to. I would have liked to say farewell like Juanfran and Godin did, but they told me to do it in a video," Antoine Griezmann said.
The footballer explained how his farewell was at the club. "I said goodbye to the players, the kit men, the physios and everyone else, which was the important thing. I did what I wanted to do. I went to see the players and I saw Simeone at his home".
Griezmann stressed that it was not his plan to say farewell to his fans in the way he did. "The worse thing was the video, but I couldn't do anything else," explained the ex-Atletico Madrid man.
He also left a message for Gil Marin, the CEO at his former club. "I would tell him not to forget what we said in his own home with Andrea Berta and Simeone," without elaborating on this.
The number 7 understands that the fans are hurt by his departure. "I know that I will get booed at the Wanda. It's part of football. They loved me a lot and when someone leaves, it can hurt. But I will always have them in my heart just like I do with Real Sociedad because they did loads for me," he continued.
Griezmann predicted lots of success at Atletico. "They are making a great team and with Simeone you know that they are going to be always fighting for everything. I think football owes Atletico a Champions League. They are doing everything possible to win that tournament," he expressed.
Now focussed on Barcelona, Griezmann referred to the possible signing of Neymar. "He's a great player, we will see what happens," were his only comments on the matter.