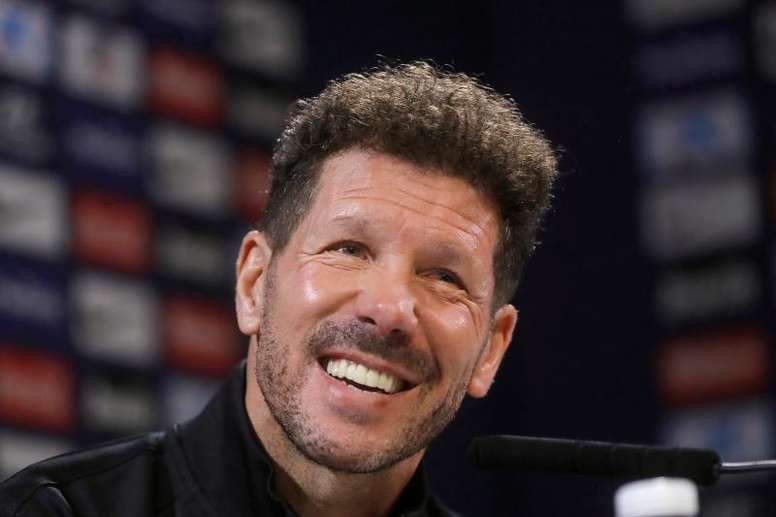 "Atletico and Simeone are amongst the best in the world"
This Friday, in a press conference, Martinez explained that Atletico's team "is a very complete team, with great tactical richness and that have a game plan for each match," and he highlighted their "tremendous competitive spirit", for which "each individual game" is "a battle".
"We are delighted to be able to compete against them at Los Carmenes. We want to win and we trust in our possibilities," Martinez added, who was clear about what his rivals had achieved in recent times. "The years will pass and I will remember Atletico and Simeone as a team that helped make one of the greats bigger."
After conceding seven goals in the last three games, Martinez is aware of what they have to do "concede less", because "in the games with low scores" they have "more chance of winning" so they need "to keep clean sheets".
However, he made it clear that his whole team know what they have to do and that they are "getting closer and closer to winning games again and scoring points".
"We are a team that lives from the details, the limit that there is in the success that can a victory can give" admitted the coach, who said that the fans who go this Saturday to the stadium "know that they will have to compete with the team" because they are known as "one of the biggest teams" with which he believes that you cannot compare to his Granada.
"I hope that some day we can be a team as competitive as this Atletico. With out resources we try to make the most of our strengths, but we cannot compare the differences in both team's economic situations, although I try to learn from the best and Atletico and Simeone are some of the best in the world", he stated.