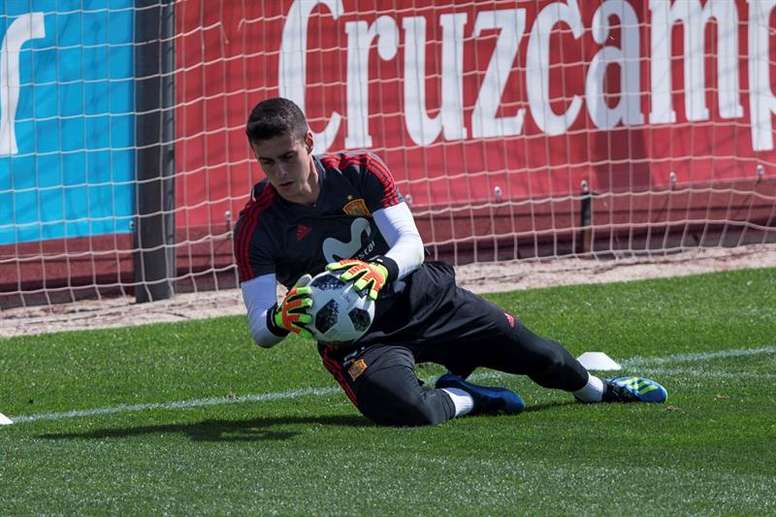 Athletic Bilbao keeper Kepa to replace Courtois at Chelsea
Thibaut Courtois's move to Real Madrid was being blocked becuase the 'Blues' could not find a replacement for him, but it seems as though that is no longer the case.
'Sky Sports' report that the London club is in advnaced talks with Spanish outfit Bilbao to bring Kepa to the Premier League before the transfer window shuts on Thursday.
The £72 million fee will break the world-record for a goalkeeper that was set by Premier League rivals Liverpool earlier in the summer when they paid £65 million for Alisson from Roma.
Kepa's arrival at Chelsea could set off a chain-reaction of goalkeeping moves as Courtois will join Real, Keylor Navas may be shipped out as a result and Athletic Bilbao will need a replacement for their man.
The young Spanish international almost signed for Real Madrid in January after he passed a medical only for the club's manager at the time, Zinedine Zidane, to pull the plug on the deal.
It is unlikely that will happen this time round, as a deal is in the interest of all parties involved, as Maurizio Sarri looks to move on Courtois after he showed his unwillingness to stay at Chelsea by not reporting for pre-season training.