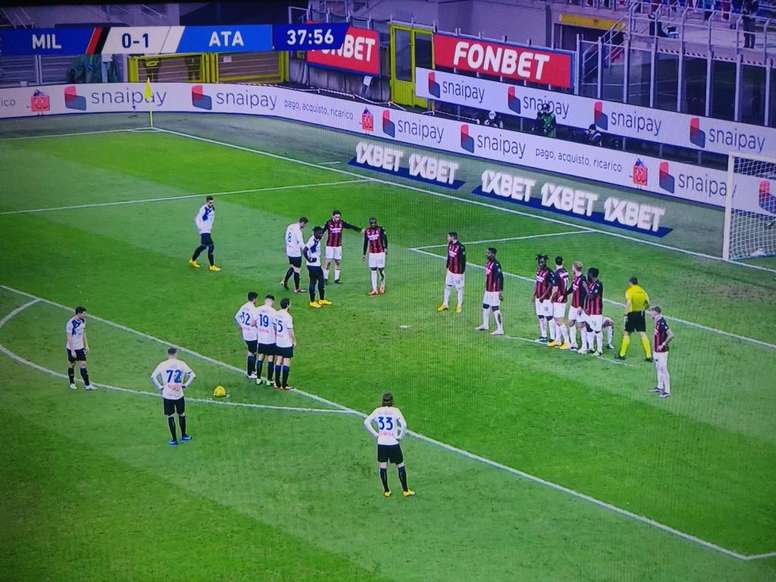 Atalanta put attacking wall one metre in front of ball!
Football does not stop surprising us. Atalanta surprised everyone in their trip to Milan because of the interesting wall they set up when they had a free-kick in their favour.
Ilicic went down just outside the area after a lovely individual move and he went for goal from the free-kick. In front of the ball. there was a wall set up by Atalanta.
They put Pessina, Djimsiti and De Roon one metre in front of the ball. They ran forward to get out of the way of the shot just as Ilicic was about to take.
The move almost got them a goal. Donnarumma had to bat the ball away and he was clearly distracted by the tactic.
January 23, 2021