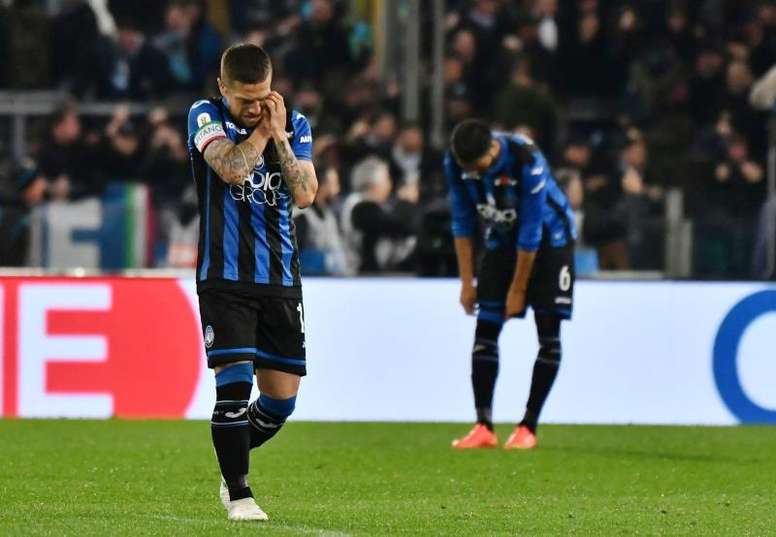 Atalanta fume over VAR after Coppa Italia final
In the 24th minute, Bastos got a yellow card for Lazio. Shortly afterwards, just before half-time, Marten de Roon shot towards goal and the ball struck the Angolan on the arm inside the penalty area. That said, it was accidental.
The Atalanta players surrounded the referee wanting a penalty which would have also brought a second yellow for the Lazio man. The referee, however, gave nothing.
The VAR did not intervene, obviously deeming that the handball was not deliberate. Inzaghi, sensed Bastos could have been sent off and substituted him almost immeidately.
According to the Italian press this Thursday, Atalanta players and fans were furious over that decision and called the VAR's performance inexplicable.
"We are disappointed and angry. We never complain, but in a game like this, it does your head in. If we were a more important team, the decision would have been different," complained Andrea Masiello after the game.
His coach, Gianpiero Gasperini, was even more angry. "What happened is very serious, it removes the VAR's credibility: if that is how it works, switch it off. It's horrible, a p**s take: a sad day for our football. They have gone completely against the rule book," replied a furious Atalanta coach.