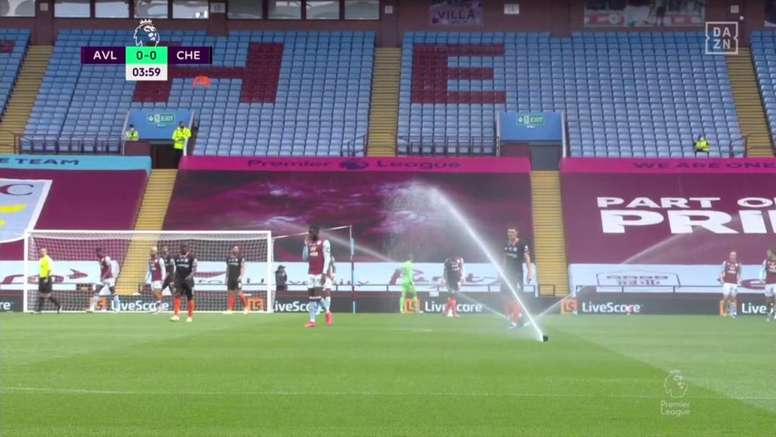 Aston Villa v Chelsea stopped due to sprinklers!
The second match at Villa Park after the restart was turbulent. After a 3 month break, the stars weren't the players, but the pitch's sprinklers.
The match was in the 4th minute when the referee, Paul Tierney, had to stop the match because the sprinklers had turned on while the match was in play.
It only lasted a few seconds, but enough time to star in the return of football to Villa Park. The players took it with humor and resignation for the lost time.
June 21, 2020" async>
The match between Aston Villa and Chelsea is the first for Lampard's men after the break caused by COVID-19.