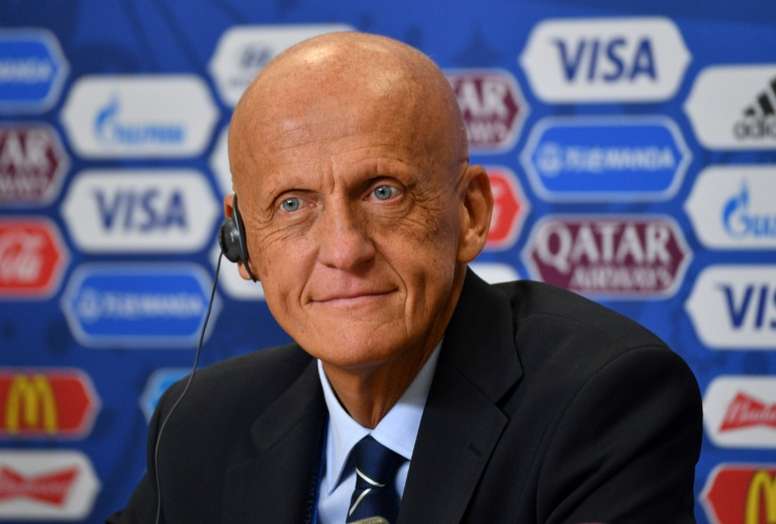 World Cup assistant referees to not flag tight offside decisions
Pieuligi Collina, the head of the FIFA refereeing committee, has confiremed that assistant referees have been instructed not to flag offside decisions which are particularly close.
The instruction has been given due to the fact that VAR will be used at the tournament, so if an offside occurs in the build up to a goal it will be disallowed.
Collina, who refereed the 2002 World Cup final, made the point that:
"They were told to keep the flag down when there is a tight offside incident and there could be a very promising attack or a goal-scoring opportunity because, if the assistant referee raises the flag, then everything is finished.
"If the assistant referee keeps the flag down and the play goes on and maybe a goal comes at the end, there is a chance to review the goal using the technology."
The former referee was keen to point out that a lack of an offside flag will not mean assisstant referees are missing offside decisions, but that they are following the instructions given by his committee.