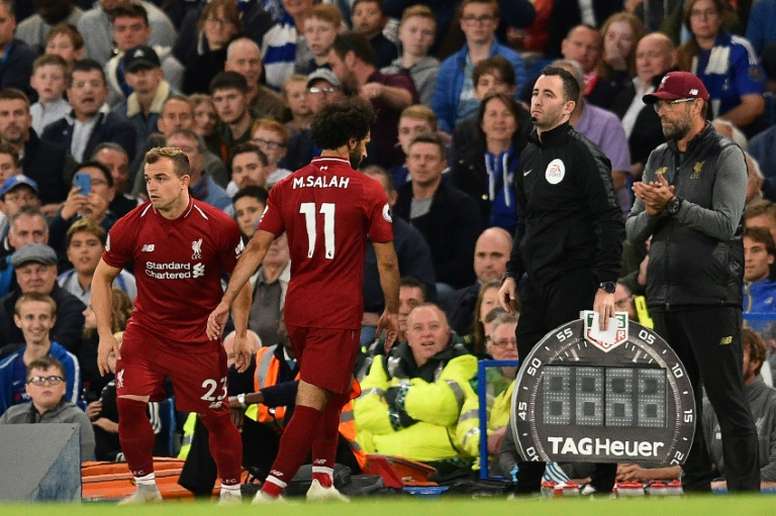 'AS': Salah wants to leave Liverpool
Surprising and important news. And there does not seem to be a chance of Salah changing his mind. The information does not speak of a normal argument, but even that the striker has seriously considered handing in a transfer request although he has been persuaded not to do it.
The major argument with Klopp is not recent, but from a long time back. The sources which 'AS' cites speak of a brawl which members of the Liverpool dressing room have confirmed.
Salah's current situation has not changed, but the owners have apparently persuaded him to concentrate on trying to win the Premier League and Champions League this season. In exchange, they would help him leave in the summer.
This news would mean a radical change in the planning of important European clubs since not onlt there would be a real possibility of the Egyptian goalscorer leaving, but that he could do so at a lower price than normal.
Barcelona and Real Madrid, for example, showed interest in the player a while back, but Liverpool's refusal to negotiate stopped them. Now it could be different.
Furthermore, everything is coming to light just hours because Salah and Klopp's side play in Porto for a spot in the Champions League semis where Barcelona await the winners.