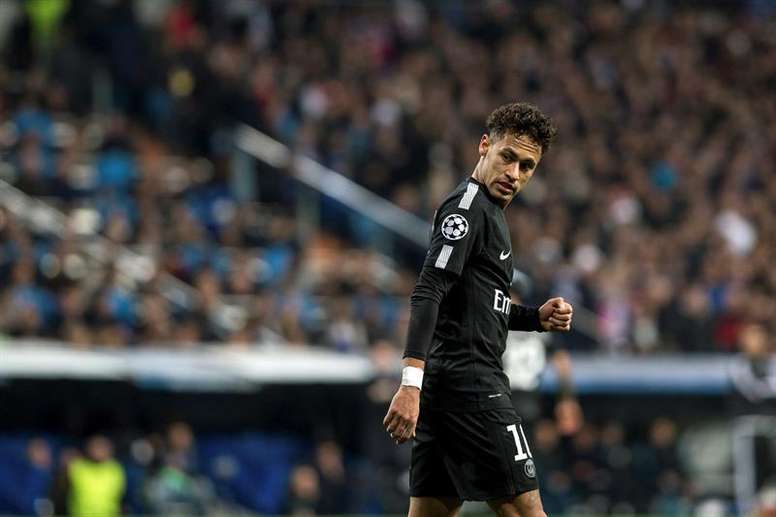 'AS': Neymar could join Madrid before World Cup thanks to Nike
The front page of 'AS' on Tuesday held the heading: 'Nike hold the key for Neymar... they could finance part of his deal in move to Madrid.'
Whilst Real Madrid are sponsored by Adidas, the newspaper claims that Nike, who sponsor the Brazilian, are keen to strike a link with the Spanish heavyweights and feel that financing the Neymar deal is the way to win 'Los Blancos' over.
Neymar is reportedly unsettled at PSG. Since arriving last summer the Parisian No. 10 has scored 29 times but has has numerous clashes with teammates - notably Edinson Cavani who he had bad blood with over set piece duties.
According to the 'Daily Mail,' Neymar could be out the exit door at the Parc des Princes before the World Cup. The English newspaper published that the ex-Barcelona player has asked his father to speed up a move to the Bernabeu.
It goes without saying that a move, as hypothetical as it may be at the moment, would cost Madrid an astronomic fee, with a sum estimated to be in the vicinity of an exorbitant £400 million.
Currently sidelined with a broken metatarsal, the Brazilian now has a lot of spare time to manoeuvre a move out of the French capital.