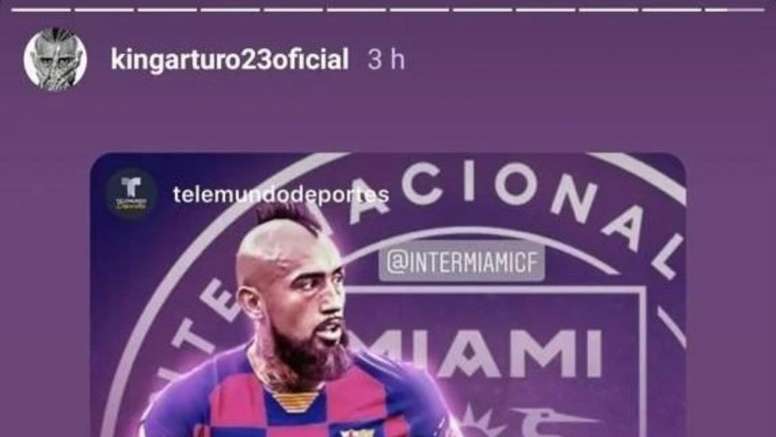 Arturo Vidal open to Inter Miami move
Inter Miami are looking for midfield backup. And apparently, Arturo Vidal has a spot in David Beckham's wish list for his MLS teams.
Telemundo conducted a survey asking if Arturo Vidal would like to come to the MLS. And the Chilean wanted to share it with his fans.
It is not known why Arturo Vidal shared this publication in his stories. What we do know is that, some time later, he erased it because of the commotion it had caused.
Many considered the gesture as a wink to Inter Miami. In any case, there is no longer any trace of this publication in his account, beyond the screenshots of those who kept the publication before he made it disappear from his Instagram.
And it's not just Inter Miami that is on Arturo Vidal's horizon. Other teams like Newcastle and Inter Milan also sound like possible destinations for the current Barcelona player.