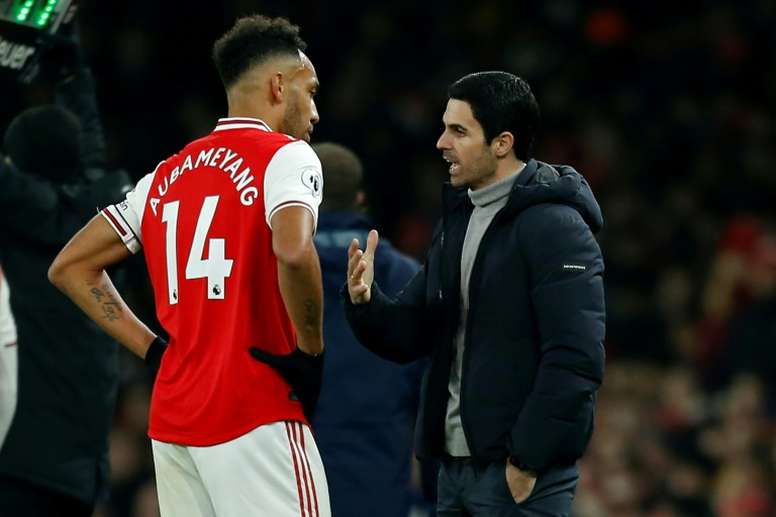 Arteta's shuts Barça down: "I want Auba here 100%"
With Luis Suarez's injury, Pierre-Emerick Aubameyang jumped into the limelight along with other quality strikers to join Barcelona. He reportedly seemed interested, but his boss was not too keen on it.
Asked what he would say to Barcelona if they are thinking about signing Aubameyang this week, Arteta said after Arsenal's 2-1 win over Bournemouth on Monday evening: 'I want Auba here 100 per cent. 'I'm so happy with him and I can't wait to have him available again after suspension.'
It is striking that the club has made no secret of the fact that the coach has talked about the possible transfer of his striker to the Barcelona squad. Although he did not show it in the tweet in which the press conference was announced, it was the first thing that was reported within the statement.
This will be a hard blow for Barça, who were expecting him to join, but Arteta's wish to keep the star player and recently appointed Arsenal captain could considerably complicate things for the coach.
The attacker is one of the candidates that the directive headed by Bartomeu is juggling so that Luis Suarez is not missed. ProFootballDB, BeSoccer's data laboratory, has already analysed and compared these players to see which one would be the best.
Apart from their performance and quality, which are not in doubt, their price must also be taken into account. His market value is almost 50 million Euros and, with a contract until 2021 and good figures with the squad, it is quite likely that the price will go up.