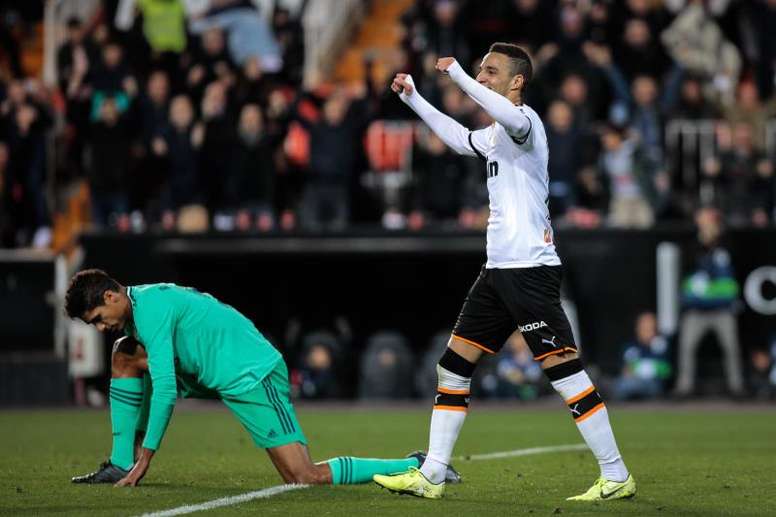 Arsenal reportedly interested in Rodrigo
Rodrigo Moreno could end up leaving Valencia at the end of this season to recover his economic capacity and start a new stage, leaving behind all the rumors that have put him out of Mestalla in recent months.
The striker was a step away from signing with Barcelona, but the switch fell through at the last minute and he had to return to Valencia to earn the fans' trust again.
In a most atypical season, the health crisis could mean Rodrigo does eventually make a move. According to the 'Mirror', Arsenal has taken an interest in him.
The source claims that Arsenal asked Valencia about the player, who could very well be on sale to make up for the financial crisis.
Rodrigo Moreno, however, will not leave Valencia for less than 50 million euros, as long as Lacazette leaves the team and releases salary mass and space in the squad.
During this season, Rodrigo Moreno has only been able to score five goals in 28 matches, although his numbers are slightly improved thanks to his 10 assists.