Arsenal dream of getting Gnabry back... for free

BeSoccer
1 month ago
2.8k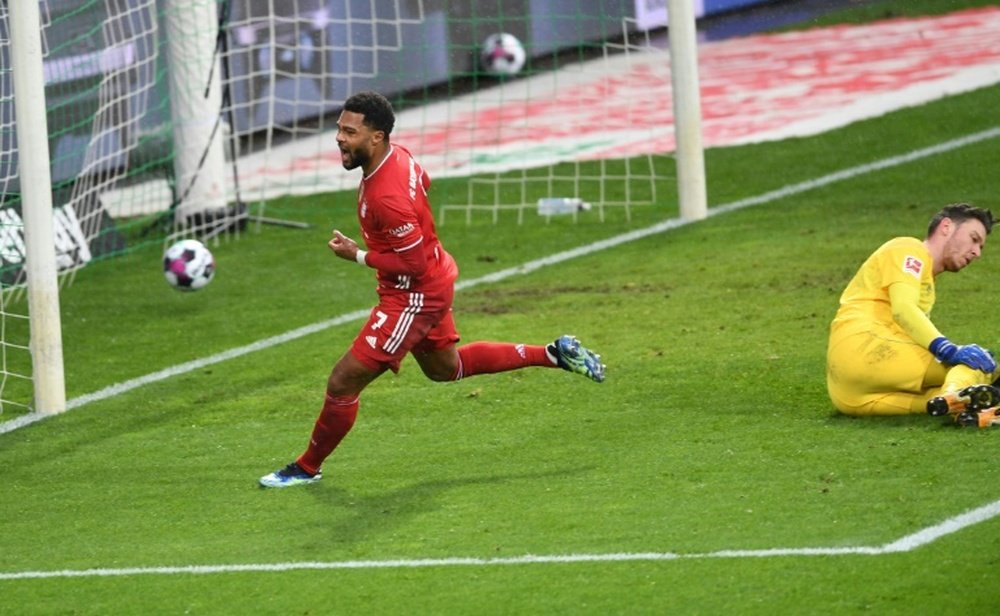 What if Gnabry returns to Arsenal? AFP
Serge Gnabry has been at a very high level at Bayern Munich for four seasons now, but quality is not synonymous with continuity at the Allianz Arena. With Robert Lewandowski now on the exit ramp, his team-mate could join him and a new suitor has emerged for him: Mikel Arteta's Arsenal.
'Bild' is the media outlet that has brought this possibility to light. It would mean a return to the Emirates Stadium for an attacker who trained there. In any case, the Gunners' board does not consider it very likely to sign him on a transfer. They see more sense in waiting for his contract with the Bavarians to run out before signing him on a free transfer.
Given the list of suitors he has generated and his performance, this option is unlikely, although not impossible. It should be borne in mind that Barcelona are also exploring this route and that Joan Laporta, their president, has already managed to practically tie up other operations of the same style, such as the arrival of Christensen or Kessie.
In the hypothetical scenario in which Arsenal - or any other club - try to sign Gnabry without waiting until next year, their negotiators have to be cautious, as his market value is 53.8 million euros. It is true that this figure could be reduced due to the fact that he has only one year left on his contract.
Mentioned in the news story
Bundesliga

Premier League

Arsenal

Bayern München

Serge Gnabry