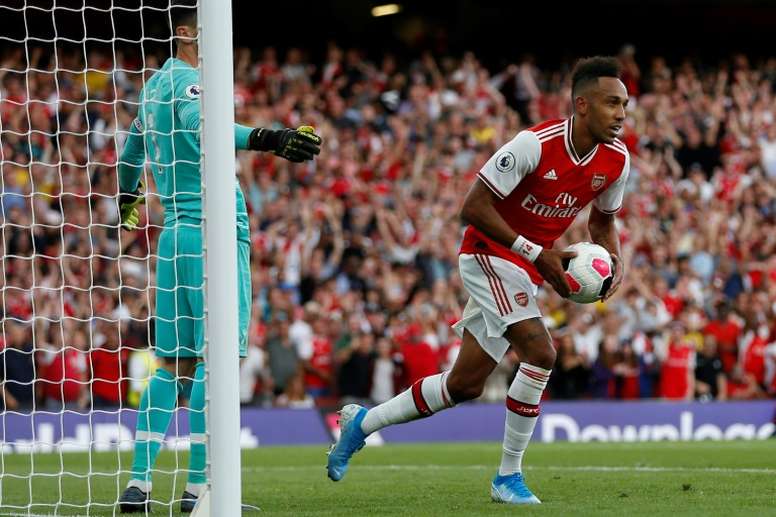 Arsenal are their own enemies!
It looked like Aubameyang's two goals finished off the game in the first half. He scored two goals in the blink of an eye, in the 21st and 32nd minute. Watford seemed to kiss the 3 points goodbye once again.
But the 'Hornets' resisted, and made the most of the chances they had. Because in the second half Arsenal blurred, and allowed their rivals to dominate the game.
Watford had 23 shots in the game, 9 of them were on target. Their insistence paid off when, in the 53rd minute, Sokratis made an awful mistake which cost Arsenal the first goal.
Sokratis's gift to Deulofeu, assisted by Cleverley, made Hornets begin to believe that they could make something clear from their London neighbour's visit to Vicarage Road.
And so they did. Another mistake, this time from David Luiz, meant that Watford were awarded a penalty in the 81st minute and Pereyra did not miss. Arsenal let go of two points in the match that they had dominated up until the final half an hour.