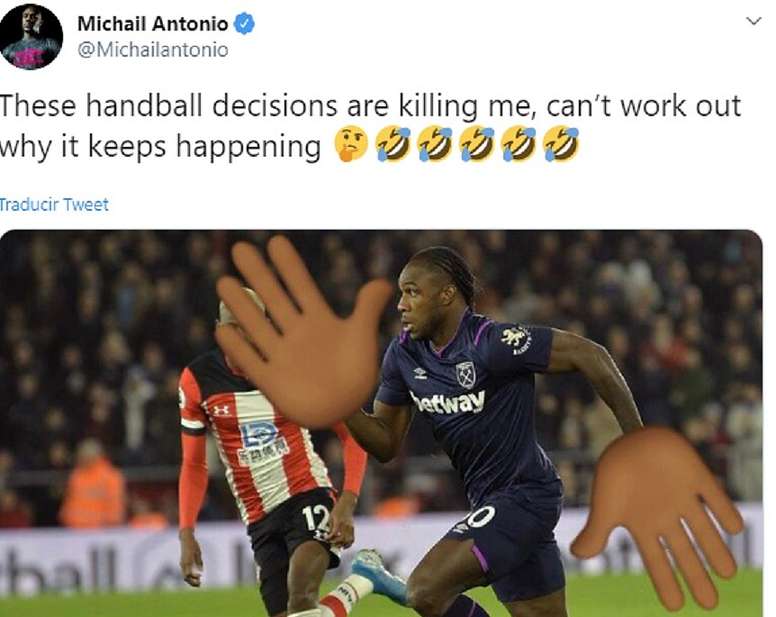 Antonio's joke on social media about his disallowed goal
West Ham won by one goal from Haller and Pellegrini can breathe a little easier. Antonio had already scored a goal that didn't make it to the scoreboard.
The Hammers footballer had controlled the ball with his hand and the referee saw it, therefore the goal was disallowed. This is the second time that he has had a goal disallowed in just two weeks.
And of course, Antonio didn't hesistate to 'complain' about it on social media with a post that had more than 15 thousand interactions.
"These handball decisions are killing me, can't work out why it keeps happening", he wrote on his official Twitter account with an image of him with very big hands.
December 14, 2019