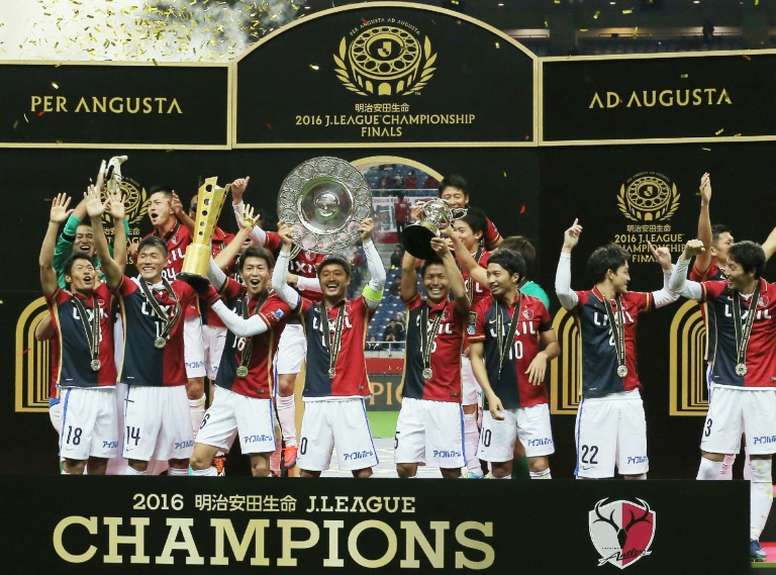 Antlers floor Reds to win J-League title
A Mu Kanazaki double crushed Urawa's dreams of a first J-League title in 2006, the striker smashing home a late penalty to complete an improbable turnaround after they were beaten 1-0 at home earlier in the week.
"Whatever the points totals were over the season, we were desperate to be J-League champions," said Antlers coach Masatada Ishii, who side finished 15 points behind Urawa over the season's two stages.
"I'm so proud of the players for battling to the end. Everyone involved with the club can be proud of what we've achieved today".
The Reds looked set to exorcise the ghosts of several recent title slips when Shinzo Koroki volleyed the home side in front after just seven minutes in Saitama, north of Tokyo.
But Kanazaki's diving header gave Kashima a lifeline five minutes before the break and he converted from the spot in the 80th minute to give his side their first championship since 2009.
The Antlers, who also booked a spot in this month's FIFA Club World Cup, celebrated in front of the delirious away fans as Urawa's forlorn players slumped to the turf in disbelief.
"We won fair and square under the rules," said Antlers captain Mitsuo Ogasawara.
"All the players came together, we believed in each other and got the job done when it counted".