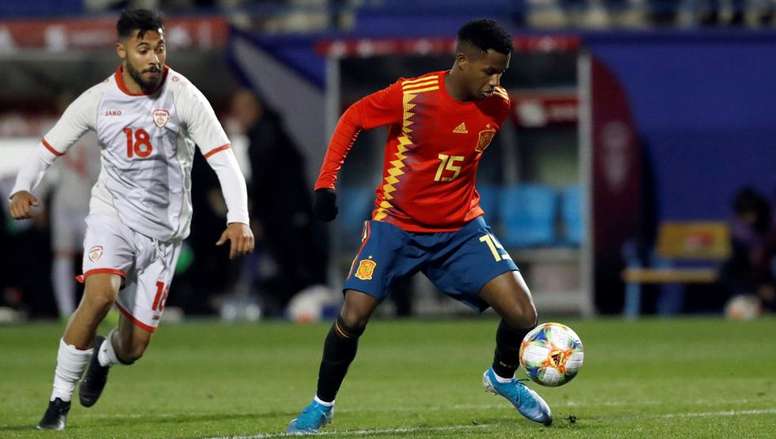 "Ansu Fati will mark the future of Spanish football"
Panama manager, Thomas Christiansen, also shone for Barcelona and the Spanish national team, like what the young Ansu Fati is now doing, who many already dare to compare with the very same Leo Messi.
In some words to the newspaper 'AS', the Spanish manager commented: "I see him very prepared, football wise, for his age. He is playing at Barca and getting game time with Luis Enrique in the national team. He is going to mark the future of Spanish football".
"The important thing is that he is well advised, with people with a lot of knowledge and with only sports interest, that forget the economic one. If you think about money now, you forget about the sporting side and that is what what you have to listen to. Many people offer you money to go somewhere else, but the question is to see if it's what suits you", he added.
Thomas Christiansen insisted on the importance of having a good group to advise you as a player: "In my case, I could not and did not have the power, for example, to decide that I did not want to go to those teams on loan. Barcelona wouldn't allow me, if I had, I would have gone to the stands or I would have had a problem. You have to have people who advise you, but really, who care about you. That's the good agent, who maintains those values. I see it with the Wasserman group that advises me".
"The danger is greater because you are weaker and more accessible. The agents come, but deep down they are often empty words. That's why many players make mistakes, they pay too much attention to what the agents promise. Some are good and professional, but there are many pirates", the Panama manager added.