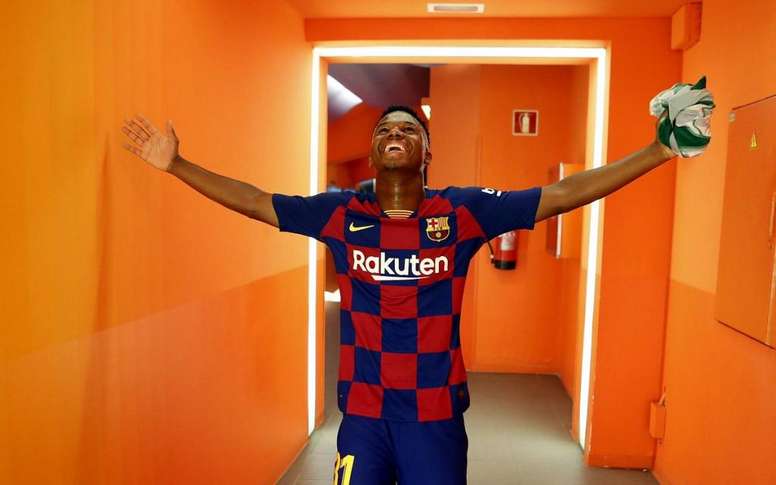 Ansu Fati chooses Spain
According to what 'Sport' have informed, The Spanish Football Federation have started to process the the nationality procedures of Ansu Fati, the new jewel that shines in Barcelona.
There have been several national teams that have tried to convince the young, 16-year-old footballer, but Spain has been the chosen one.
Although he was born in Guinea Bissau, he has been living in Spain since he was six-years-old and so, in his words, he feels Spanish and cannot wait to put on the shirt and play with his teammates.
Another of the national teams that were after him, in addition to that of his country of birth, has been Portugal. The Portuguese could also have nationalised him for his former status as a colony.
The RFER intention is that the paperwork will be completed in time so that Fati can play in the next under-17's world cup, which will start at the end of October.