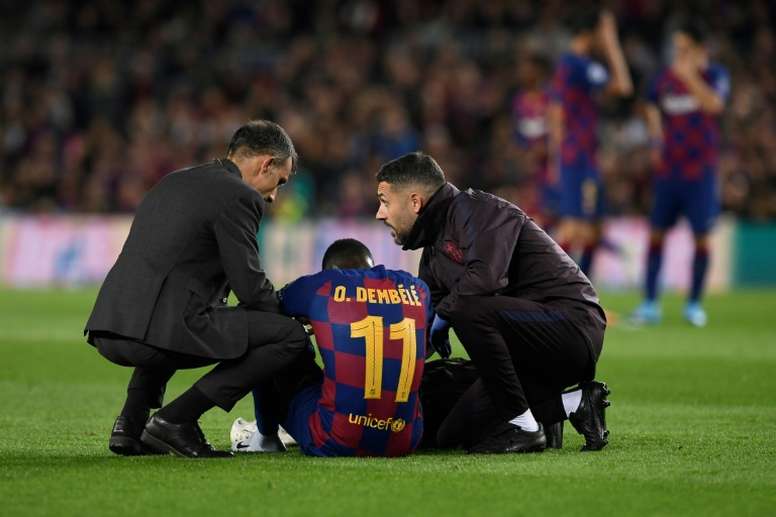 Another setback for Dembele
Another setback for Dembele. He was in the middle of his recovery programme and it looked he could be fit for the Napoli match. But he has suffered a setback: he once again felt problems in his last training sessions," 'AS' explained.
The player had been up the work load for some days because he seemed to be fine. It was in the last training sessions that he realised that his femoral biceps was causing him problems. He had to slow down the tempo as he was afraid of suffering another serious injury.
This makes it much less likely he will be part of Quique Setien's squad for the Champions League game. As he has a big squad, the coach does not need to risk the Frenchman if he is not 100%: there are more than enough strikers.
His injury gives Griezmann more of a chance. Griezmann is also not 100%, but his recovery is going much better. He does have a very good chance of playing in the important second leg of the Champions League last 16 tie.