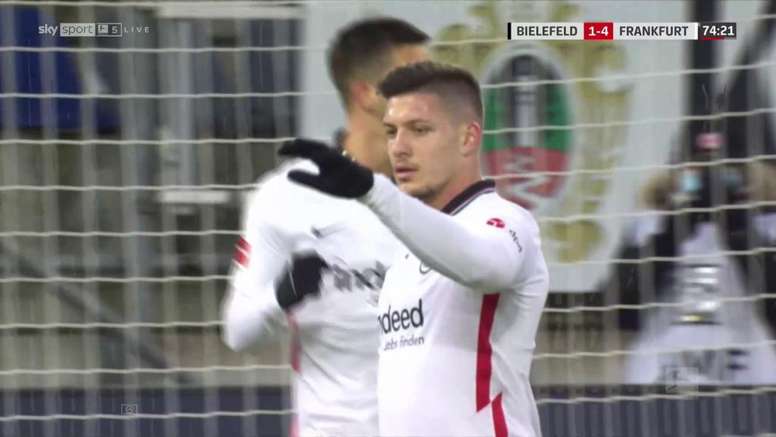 Another goal from Jovic! Now scored more than at Madrid
Jovic is averaging a goal per match at Eintracht Frankfurt. The Serbian striker only took 9 minutes, from when he came on, to get his third goal for the German outfit.
After debuting against Schalke with a brace, and failing to score against Freiburg, Jovic scored again away to Arminia Bielefeld.
Real Madrid seem to miss the Serbian striker, who has scored just one less goal in three games than the entire Real Madrid squad, to whom will return at the end of the season.
In fact, Jovic has already scored more goals in three games than in his matches with Real Madrid. With Real Madrid, he scored two goals in 32 games played.
The Eintracht Frankfurt player received a ball in the box and, with the defence beaten, scored close to the penalty spot to put his team 1-5 up.