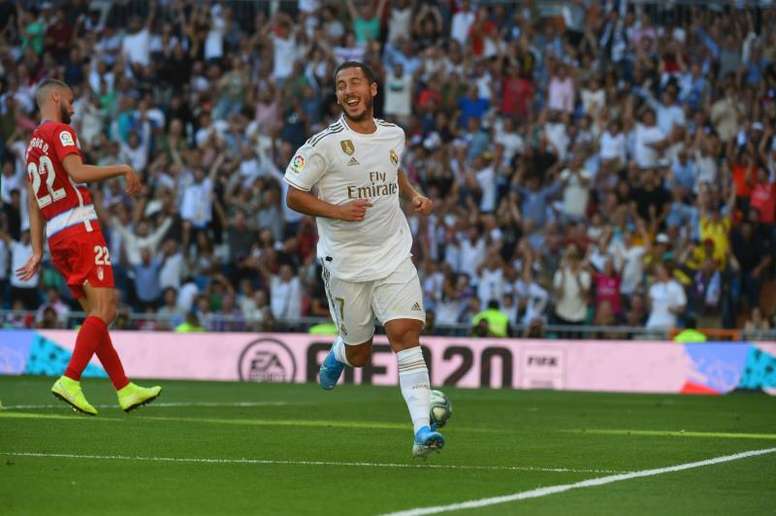 Another bad day for Zinedine Zidane!
The main events in Real Madrid's first league defeat, which can be summarised in five main points:
____________________________________
1. Zidane's failed bet
An error in Zinedine Zidane's planning, especially in midfield, where nobody played well and where only Casemiro is multiplied by the problems of consistency of the team. The idea of joining Isco with James failed. The first without competition rhythm and apathetic. The Colombian with will but without success. Without Toni Kroos nor Luka Modric the French coach kept Fede Valverde on the bench, a footballer who gave strength and increased the play in the last few matches. The bet for two strikers, did not find centres from the flanks, which came when a missing Jovic was no longer on the field and were lowering the chances of finishing.
__________________________________________________________________
2. A bad day for Odriozola
It will take a lot for him to forget the match against Mallorca, as he granted Lago Junior a lot,
knowing that he is a right-footer who plays from right left and leaving him too much distance in the build upvthe goal. He was sent off when Real Madrid were already looking for the desperate tie at 74 minutes, by a hard entry that should not have made knowing that he had yellow card. It cost him the reproach in public of Thibaut Courtois. He had to watch the game from the dressing room and his look of guilt said it all.
__________________________________________________________________
3. Courtois, a shot and a goal
Courtois could do little about the goal that was scored, but it is significant that Courtois conceded a goal in the only shot of the match and that the second, which could do more, was annulled by the referee. It adds to a devastating fact that shows the moment by which it passes, has made five stops in everything that goes from League and has conceded nine goals. That's where the problems of Real Madrid begin, as they do not find regularity in the performance of the Belgian goalkeeper.
__________________________________________________________________
4. A lack of intensity and football
It's a recurring argument every time Real Madrid have a bad result. "There was a lack of intensity in the beginning," said Zidane, Courtois and Marcelo. A serious mistake, which seems to be repeated against teams such as Sevilla in the Sanchez Pizjuan or Atletico in the Metropolitan. Madrid leave without competitive tension, after two weeks of not playing, at home to a newly promoted as Mallorca, where they needed to win. But Zizou's problems go far beyond intensity. His team lacks football. He had 83 minutes to react and never found the way as a team, just some individuality of Vinicius and a shot by Benzema. The injuries (seven players out), do not serve as an excuse for a squad of great players who are far from their level and must contribute more. The second unit to win the League with Zidane did so. At present he shows signs of helplessness when he has to react.
__________________________________________________________________
5. Annoyed by VAR
Real Madrid are upset because the referee Alberola Rojas did not use VAR and nobody warned him that in an action that saw Salva Sevilla prevent Brahim's shot with a clear handball inside the area. It would have been a penalty if Sergio Ramos could have transformed the scoreboard but not the image and does not serve as an excuse for the low level shown by a team that maintains the irregularity of last year in La Liga Santander.