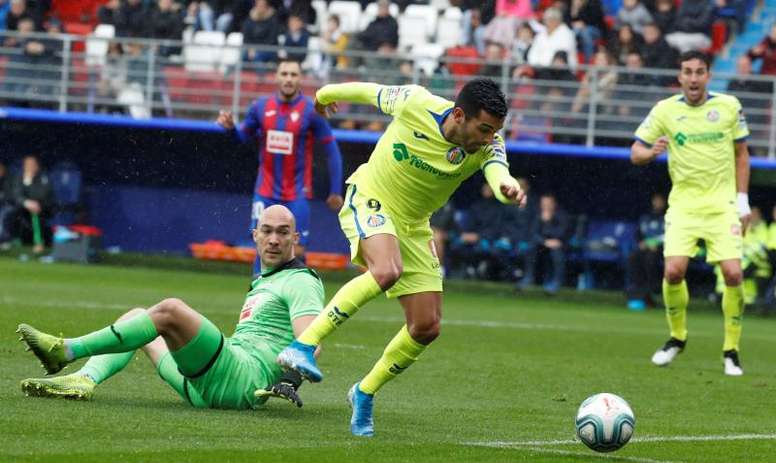 Ángel in pole position to sign for Barca
Ángel is the favourite, the best placed and also the cheapest of all the players rumoured that could be signed by Barcelona. The injuries to Suárez and especially to Dembélé force Barça to sign, and it seems it will be the Getafe striker.
The signing for Barcelona is being restricted due to financial reasons. 'Marca' state that Barcelona can't spend more than 20 million, and this has thrown off the signings of Rodrigo and Willian José.
Barça, therefore, will have to tighten their belts and go for a low-cost poacher. And that seems to be Angel, according to the latest information.
Loren has also been spoken about recently, but Betis don't seem willing to let Barca get him for so cheap. The aforementioned source state that Betis were thinking about 30 million.
With Loren almost ruled out, Ángel's great rival now seems to be Lucas Pérez of Alavés. His release clause is 15 million. The Getafe striker's is even less, at 10 million.
At 32, Ángel has been experiencing a new spring in his career for several seasons. He has scored 10 goals in the league and cup.