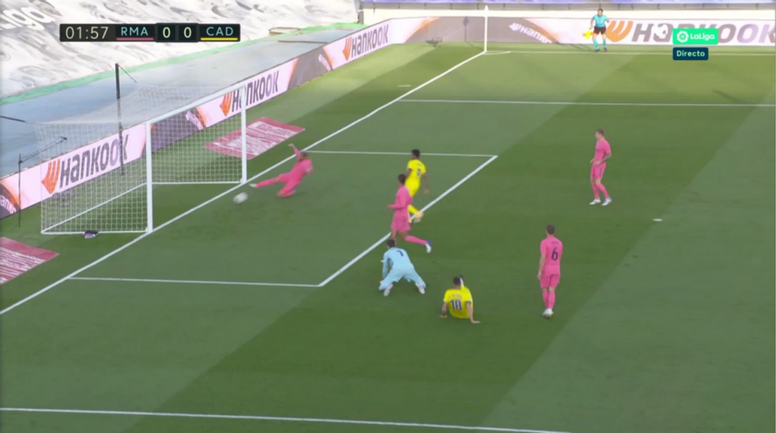 Amazing from Ramos: this is how he stopped Negredo's 0-1
Sergio Ramos demonstrated right at the start of the Real Madrid-Cádiz match that he is in excellent form and not just on the attack. The centre-back made an amazing off the line clearance.
Cádiz came out of the gates bravely and put Real Madrid in trouble on up to four occasions. The first of all was the clearest. Kroos made a mistake when he tried to clear a ball in the box and gave it to Negredo, who beat Courtois with a cross-shot. As the ball moved towards the goal, Ramos appeared from nowhere to save the goal and send it to a corner.
It wasn't the only Cadiz chance. Shortly afterwards, Negredo had another clear chance, and for that, Courtois could do nothing to stop it.
Once again Choco Lozano broke into the box and beat Courtois, who was furious at Madrid's defence' passive attitude.