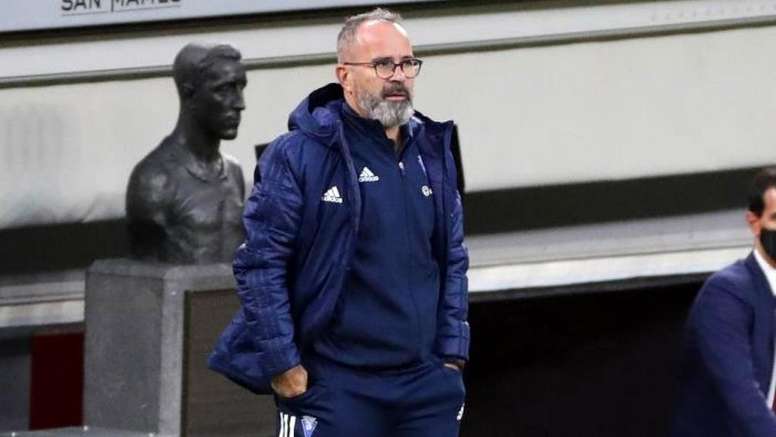 Álvaro Cervera has already beaten Madrid - as a player 25 years ago!
Cervera has beaten Real Madrid and Zidane. Thanks to his superb coaching, Cádiz stormed to a shock win over Los Blancos. But the coach already knew how to win the matchup.
25 years ago, when he was a player for Racing, he played a key role as his side, currently in Segunda Division B, knocked out the Madirleños. He scored the opener in a game that finished 1-2 in his favour, and the feat was remembered this morning by 'Mundo Deportivo'.
Cádiz fans will be experiencing a similar joy this morning. The club also posted a video that showed players were ecstatic on the flight home.
Records and coincidences aside, Cádiz are in great form in the league. Cevera's main goal will be to kick on with his current side, trying not to let their quality of play, which is currently very high, slip.