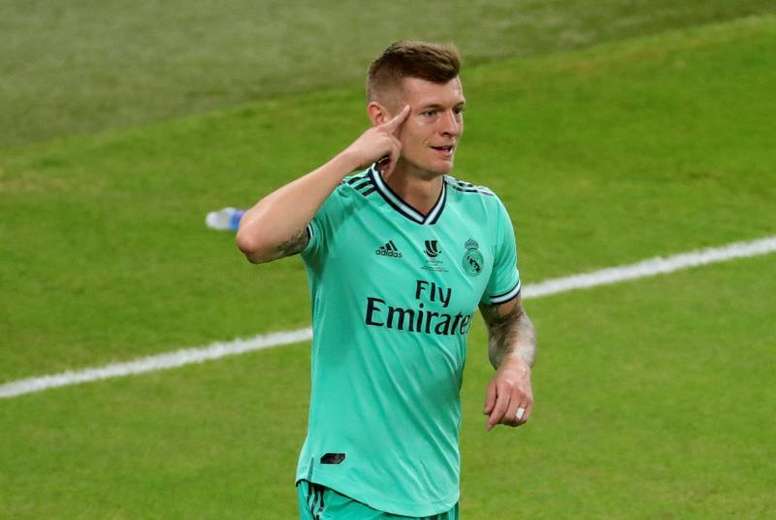 Allegri wants Kroos if Conte parts company with Inter
There has been tension at Inter Milan since Antonio Conte criticised the club's board when Serie A finished. Even though the club are in the Europa League semi-finals, there is still talk of him leaving the club. Max Allegri is being talked about as a possible replacement.
If Conte leaves, the former Juventus coach could take over at Inter. And he would do so, according to 'TuttoSport' with two requests in Toni Kroos and Milinkovic-Savic.
Allegri's interest in the Real Madrid midfielder has been there for a long time because he was following him closely when Conte was the Juventus coach. According to the cited media outlet, the German's arrival seems more likely than the Serbian's.
According to the information, Kroos' time at Real Madrid could be coming to a close. At 30, he would not be against a new adventure away from the Santiago Bernabeu. However, his performances under Zinedine Zidane make it very difficult for this to happen.
It also seems difficult to get Milinkovic-Savic from Lazio. The Rome based side will not let him go for less than 80 million euros and he is a fundamental player for Simone Inzaghi. A difficult amount to pay in football post COVID-19.
And if Conte continues...
Despite talk of Allegri joining the club, 'TuttoSport' also points out some of Antonio Conte's requests if he stays at Inter Milan. Among them, a midfielder and a substitute for Diego Godin, who could leave after an inconsistent year.
For the midfield, Conte is apparently interested in Tanguy Ndombele who has been well below par at Spurs. In addition, others like Emerson Palmieri (left back, Chelsea) and strikers like Dzeko (Roma) and Giroud (Chelsea) are also transfer targets.