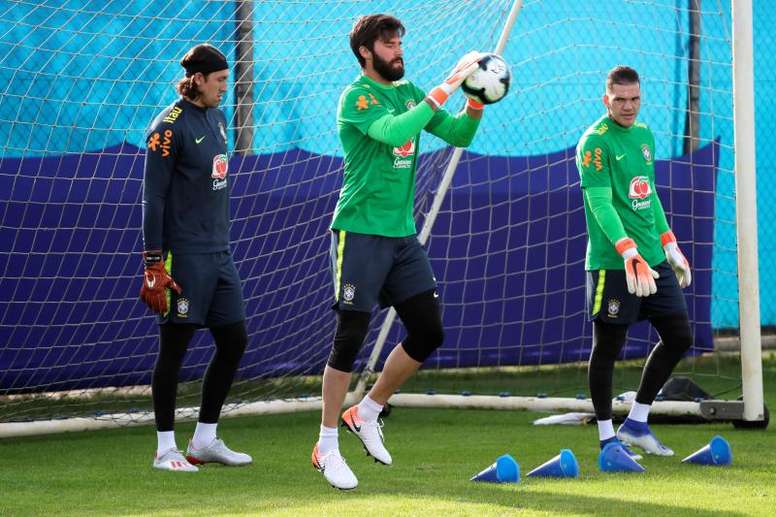 "Alisson is the best goalkeeper in the world"
The Citizen goalkeeper is currently with the Brazilian national team and would have been joined by Alisson himself had he not been injured against Norwich during Liverpool's Premier League opener.
Ederson spoke about the competition that the Liverpool goalkeeper represents, not only in the national team but also at club level. Alisson won the award for best goalkeeper at the last UEFA gala.
"The three of us - alluding to the two Brazilians and Ter Stegen - were the best, but I see Alisson one step ahead. He's the best in the world. He was great in the Premier League, won the Champions League, the Super Cup and had a great Copa America," he said.
Thus, Ederson prepares to be the starting goalkeeper in Brazil's match against Colombia. "As a player you have to be prepared for everything. I train like I'm playing, which makes things easier. I hope to have the opportunity and give my best," he concluded.