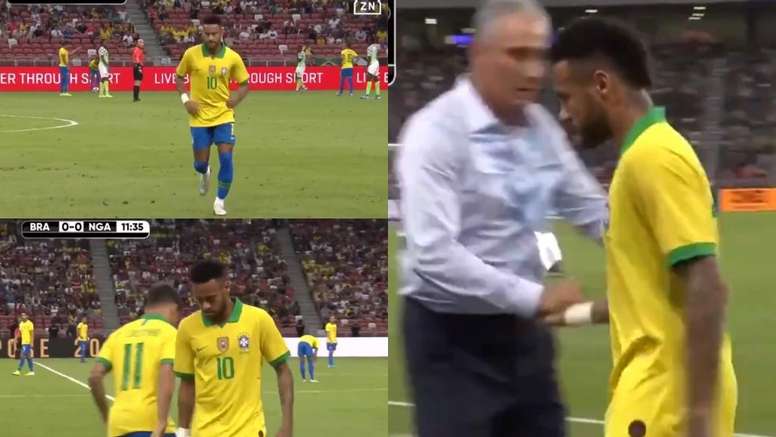 Alarm bells ring for Brazil: Neymar gets injured and is replaced by Coutinho
The Brazil star was holding his quadriceps and the alarm bells started to ring for Tite who acted immediately.
Coutinho warmed up for a few minutes and replaced Neymar with less than 15 minutes on the clock.
Later on, Neymar could be seen on the bench without being in too much pain. The feeling is that the change was made as a precaution.
As such, Tite took off one of the strikeforce formed by Neymar and Firmino. Coutinho went on at CM and the Liverpool player played up top himself.
Bad news for PSG, a team that has been plagued with injuries this season and will wait to see how long the Brazilian will be out for.