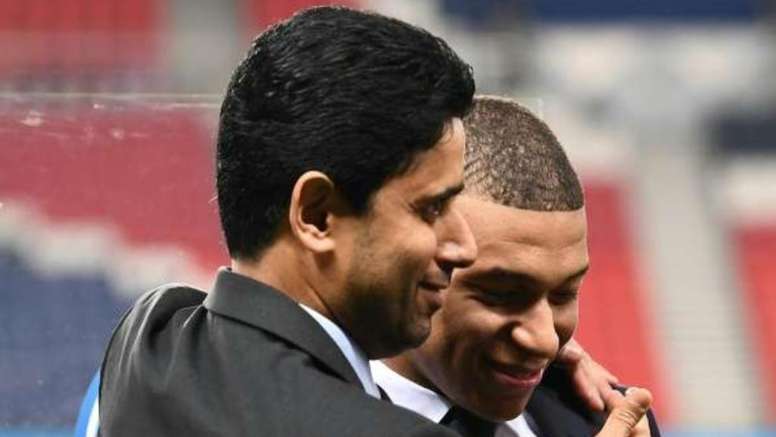 Al-Khelaifi warns Real Madrid: "I'm 200% sure Mbappe will stay"
"Kylian Mbappe? I'm 200% sure he will be a PSG player next season," is one of the headlines on the front page of 'France Football' given by Nasser Al-Khelaifi. The whole interview will be released on Tuesday and big European clubs are gripped by the content of it.
Last Sunday, the cited media outlet released part of the interview from the Qatari head. He wants to reeducate a group of players spoiled by their multi million euro contracts: "The players must take responsability. even more than beforehand. They will have to do more, work more. They are not here to enjoy themselves. And if they don't agree, the doors are open. Ciao! I don't want any celebrity like behaviour anymore."
Nasser Al-Khelaifi emphasised that the arrival of Leonardo as sporting director would mean a change in club policy: "We will sign players with an exemplary mentality. I don't want more spoiled stars."
Likewise, the PSG president took advantage to highlight the role of Leonardo in the dressing room. "He will be there to verify that selfish behaviour, is not going to spread to the rest of the group. We needed a wake up call. We have all lacked character and authority, me the first. We will have magnificent signings with an exemplary mentality.
The internal turmoil at the Parc des Princes is great for Real Madrid, who have been waiting for an opportunity to sign Neymar or Mbappe since they arrived in Paris. However, Al-Khelaifi says it is more likely the Brazilian will leave than the Frenchman.
June 17, 2019