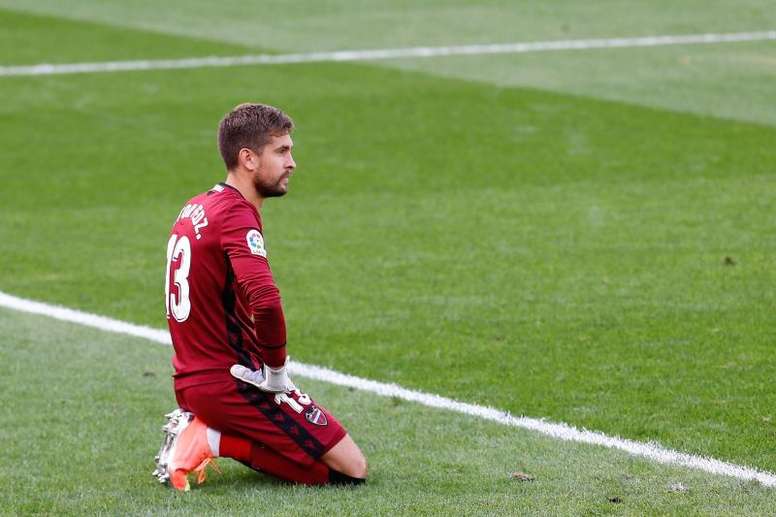 Aitor Fernández out with "testicular contusion"
Goalkeeper Aitor Fernández will miss Levante's next game against Real Valladolid according to the Valencian club.
The keep suffered an injury against Elche last Saturday and medical tests on Monday diagnosed him with a testicular contusion, or bruising.
Koke Vegas will stand-in, as he did against Athletic at the San Mamés. Levante are looking to end their run of seven games without a win.