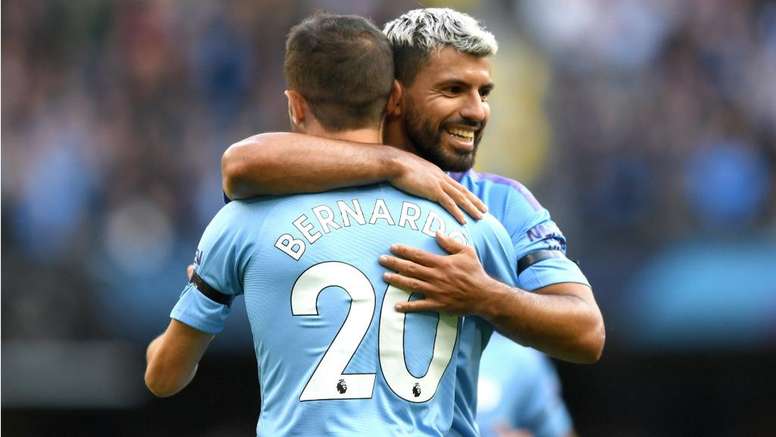 Aguero will die scoring goals, says Guardiola
Pep Guardiola hailed Sergio Aguero after Manchester City's thumping 4-0 win over Brighton and Hove Albion, claiming his striker would "die scoring goals".
Aguero netted twice – a strike in each half - as City triumphed at home in the Premier League on Saturday, the Argentina star moving on to six goals in his last four games as well as setting up Bernardo Silva for a late clincher.
Kevin De Bruyne's opener after 68 seconds sent City on their way to a third win in four top-flight matches, with Aguero's exploits winning the praise of his manager.
"Sergio scored goals when he was in Argentina at 16 years old and he will die scoring goals," said Guardiola.
"He is a special talent and I love that he tries to do it. From day one we have changed many things, but I am delighted about his commitment".
"Of course we need his goals, everybody knows it. He helps us a lot with his goals, but even the days he doesn't score, we need the commitment. He is like this from day one, so I'm happy for him".
"The game was tough, if we analyse the result it was 4-0 but the performance was not because Brighton did really well. Few teams come here to play with this courage".
"My players up front are incredibly good and they make the difference. Managers like Graham Potter are good for football."
Another great performance from the whole team. Let's keep up the pace!