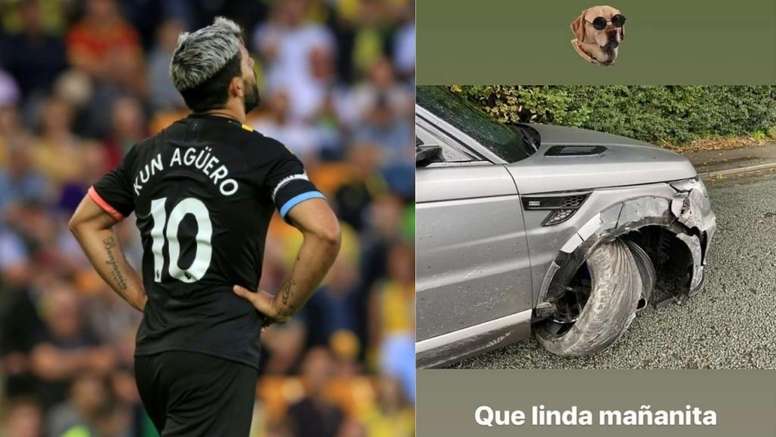 Aguero escapes injury after car accident
"What a nice morning!", Sergio Aguero wrote on social media together with a photo of his car with front right tyre wrecked.
The Manchester City striker was heading for the sports complex when he ended up damaging the front of his car along with his tyre fter crashing into something.
Luckily, Aguero did not need medical assistence and therefore, his presence against Crystal Palace this weekend is not under threat.
Nevertheless, the Argentinian striker will have to go to the garage to get his car sorted.