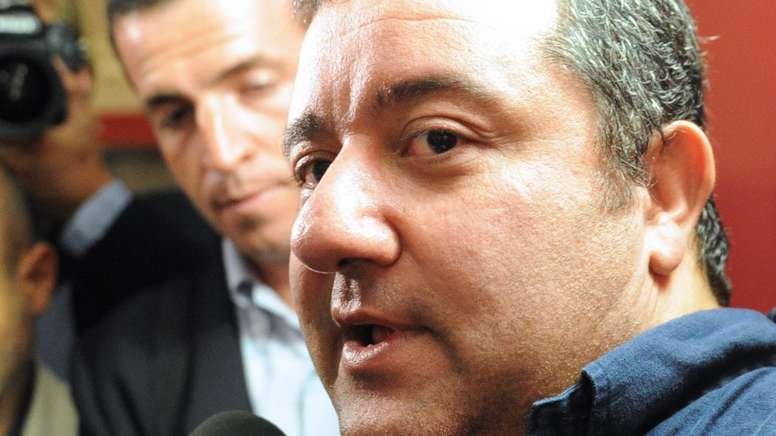 Agents could have to be paid by players
The likes of Jorge Mendes and Mino Raiola have become well-known names in the footballing world over recent years as the age of the 'super-agent' has emerged.
When transfers take place, the agent of the player involved will be given a fee by the club purchaasing their client, meaning that £220 million was spent on agent fees in England and Wales alone last year.
Raiola represents the likes of Zlatan Ibrahimovic and Paul Pogba, with the transfer of the latter to Man Utd bagging him a reported £41 million.
This phenomenon has been allowed to come about as a result of the de-regulation of the role of a football agent, meaning that there are no qualifications needed to prove that a person is fit to act as an intermediary.
The Premier League wants to end the spiralling fees that are being paid to the likes of Raiola, and will discuss the introduction of a cap on agents fees and the possibilty of players themselves having the responsability to pay their representatives.
This move will almost certainly trigger a spike in wage demands, but it is thought that clubs could still be financially better off as a result of the move.
A meeting on Thursday will decide what the next steps are in introducing this potentially drastic change to how footballing finances are.