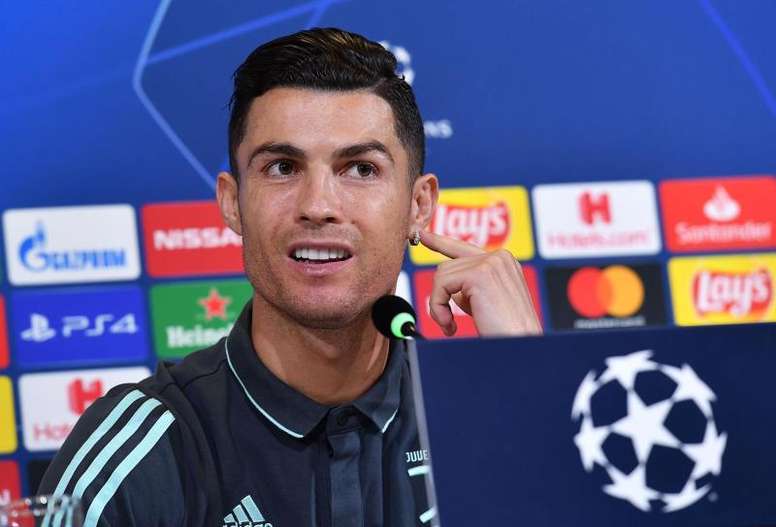 "Age is just a number; individual prizes are not my motive"
"700 goals is in the past, I am thinking beyond that. I want to score more to help my team," Cristiano said, when he spoke about the Ballon d'Or. "Individual prizes are not my main motive, but obviously it is something nice. I am happy and proud of them, but the priority is winning with Juventus and the national team. Records, they come later. For me, football is a challenge every year", Cristiano Ronaldo commented this Monday, in Turin, in the press conference agead of Tuesday's game against Lokomotiv Moscow.
For Cristiano Ronaldo, "being 33-33 years-old does not mean that this is the end of my career". "I am showing it, I feel even fitter, more light and mature," he added.
"Do you know what makes me happy? Winning, going home and seeing my sons happy, congratulating me. This is my motivation," the striker commented, who insisted that "age is just a number".
About his attacking partners, the Argentine Gonzalo Higuain and Paulo Dybala, CR7 has indicated that "they are both fantastic, as are Bernardeschi and Cuadrado. at Juventus there are exceptional players and they all work as hard as possible".
October 21, 2019
The Portuguese striker also referred to his coach Maurizio Sarri, who is in his first season in charge of the team: "With him we have more confidence in ourselves. We also did an excellent job last season, but we had to improve".
"My role is similar, perhaps I have a little more freedom. I am happy with the change. Now we play more attacking football, we have greater possession of the ball and we create a big number of chances. I like the new system of play a lot, I like how Sarri wants the team to play," Ronaldo pointed out.
Ronaldo's praise towards Sarri have also been returned by the coach towards the striker.
"Coaching Ronaldo is a reason to be proud. He has an extraordinary mentality, as well as his physical and technical characteristics. He knows how to set goals for the whole team and people afterwards. I think he just scored 700 goals and is thinking about 800. It's good to have him by your side, it's positive, Mentally he has something more than the rest," said Sarri.
_