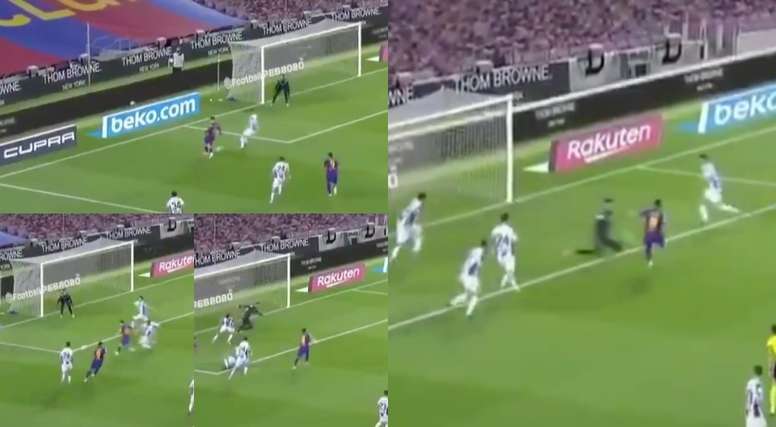 After the two reds, Luis Suárez puts Barca in front
Barcelona v Espanyol was plunged into madness at the start of the second half. Setién took a risk and put on Ansu Fati, who revolutionised the match, but not for his football.
The youth academy graduate put in a hard tackle on Calero and got booked, which Munuera changed to a red after seeing it on the monitor. Luckily for Barca, Pol Lorenzo did something similar on Pique 3 minutes later and both teams were down to 10.
In the midst of chaos, Barca made it 1-0. Good from Griezmann to get away from his man, pass from Jordi Alba and backheel from the Frenchman to Messi.
The Argentine's shot didn't come to fruition, but the ball almost stopped on the penalty spot for Suárez to make it 1-0.
The Uruguayan, despite the discrete match he was having, didn't let Espanyol off by doing what he does best: scoring.