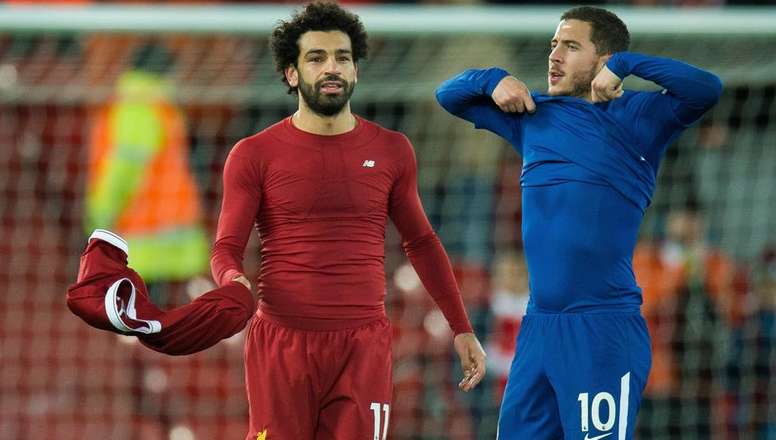 "After Hazard, Salah is Madrid's priority"
It is the not the first time that the name of the Egyptian forward for Liverpool has appeared on the Real radar.
"The reconstruction of Real Madrid after Hazard will continue, because it is not official yet but we know that it will announce its decision after the final of the Europa League, Zidane and Real Madrid will go for another great attacker who is Mohamed Salah". According to Carayon.
"We know that after Hazard, the other priority is to construct a great attacking trio" the journalist said.
Moreover, the return of Zinedine Zidane as the Real Madrid manager could help to convince Salah, "I saw him a lot when he played for Real Madrid. I've seen so many games that he's been incredible. His game was magical. When we saw Zidane, we immediately understood that he was playing football because he loved it.". Salah said.
The Real Madrid manager has arrived back in his second stint as Real Madrid boss, and has the goal of wanting to end the season as well as possible, before starting his new project. There are several names associated with Madrid, such as of course Eden Hazard, whose arrival could be announced after the final in Baku.
It is entirely possible that the Egyptian forward, whose contract with Liverpool ends in June 2023, could leave Liverpool for Real Madrid.