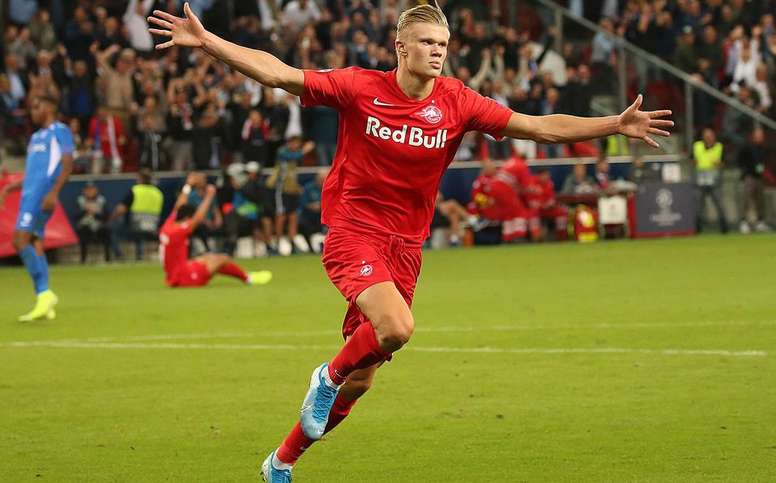 After discarding Mbappé, Barça says "no" to Haaland
It is no secret that Barcelona are preoccupied with finding a long term replacement for Luis Suarez. The Uruguayan is gradually approaching the final phase of his career at Barcelona, and finding a substitute is not an easy task.
That's why the club is already looking at options for the near future. And among them came the name of Haaland, one of the most promising youngsters in the world. His great irruption has forced the biggest clubs in the world to take a close look even though he is only 19 years old.
However, in the Camp Nou offices it seems that his name has already been crossed off the list. According to information revealed by 'SER Catalunya', the striker would not fit the profile sought by the entity.
Haaland is currently the second-highest scorer in the Champions League, a feat in itself, especially when considering the team he plays with, as Salzburg is not a team that is considered to be in Europe's front line. In the five group stage matches, the Norwegian has scored eight goals to Lewandowski's ten.
His figures are even more brutal in the Austrian Bundesliga. He has 16 goals in ten games this season, but in Barça they do not just care about statistics. His style of play, his characteristics (1'91 high) and his qualities do not fit Barcelona's sought after profile.
It is not the first time that the 'culés' discard a promising player for questions of style. Kylian Mbappé was rejected by Barça, who opted for Ousmane Dembélé for technical reasons.