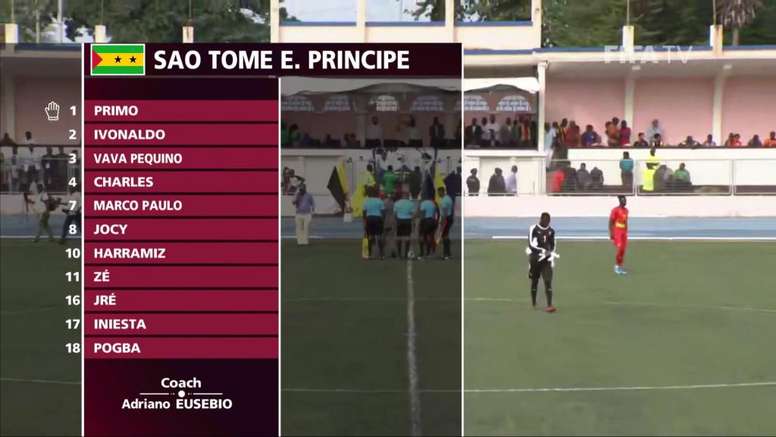 African country play World Cup qualifying with 'Iniesta' and 'Pogba'
Anyone who followed the game Santo Tome and Principe versus Guinea Bissau this Wednesday could see that the home side had 'Iniesta' and 'Pogba' in their starting XI.
Of course they are not the two well known footballers. In fact, neither of them are called that. 'Iniesta' and 'Pogba' are just their nicknames.
The first of them, 'Iniesta', is called Aderito Pires da Mata, is 26 years old and is one of the country's most talented midfielders. 'Pogba' is actually Eduardo Assuncao Varela and is just 19. It remains to be seen whether he becomes as good as the Frenchman.